Governor-elect Ralph Northam Attends Sunday Service in Charlottesville
Posted:
Updated: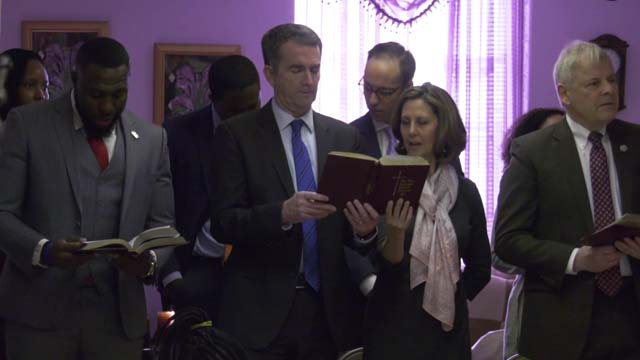 Ralph Northam and Wes Bellamy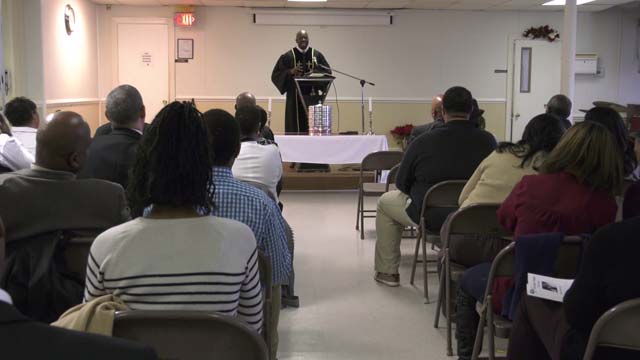 Charlottesville's First Baptist Church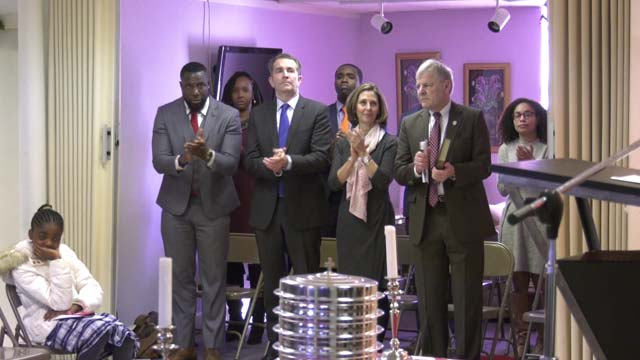 Governor-elect Ralph Northam at church
CHARLOTTESVILLE, Va. (WVIR) -
Virginia Governor-elect Ralph Northam joined the congregation at a church in Charlottesville for Sunday services to spread a message of unity as he prepares to take office in just a few days.
Northam spoke briefly to the crowd at First Baptist Church on Sunday, January 7, covering three important issues he plans to take on as governor.
But most importantly, he ensured church members that he came Sunday to enjoy fellowship and worship with them on this first Sunday of the year.
The days are counting down for Northam as he is set to officially take office on Saturday.
"You know, it's very important for Pam and me - my wife - to be here on the first Sunday of 2018 and really back in Charlottesville to bring a message of unity," says Northam.
Along with delivering his own message, he was also able to hear the church's own messages.
"Obviously we've had a lot of healing to do, and to have a horrific tragedy like that happen in Charlottesville, something that none of us want to ever experience again," says Northam.
With the Virginia Senate and House of Representatives still in Republican control, the governor-elect is hoping his relationship with people on both sides of the aisle will help bring about change to prevent any repeat of what happened in Charlottesville on August 12.
"We actually have a legislative package that I'm going to propose here in the next couple of days," says Northam "So we'll look at all of that legislation - obviously it'll need to be looked at by the House and the Senate."
Northam says depending on what comes out of the General Assembly, he'll decide what's in the best interest of Virginians.
"So 2017 was somewhat of a rough year, but he chose to spend the first service of the year of 2018 with us, and that means it's new beginnings," says Charlottesville City Councilor Wes Bellamy.
Bellamy believes these new beginnings that started in Charlottesville will spread throughout the commonwealth.
"We're going to truly move forward in our purpose and do everything that we can to ensure not only the city of Charlottesville is going to continue to be a great place, but the commonwealth as a whole," says Bellamy.
Northam says he supports a proposal from Senator Tim Kaine for the Federal Energy Regulatory Commission to reconsider its vote on the Atlantic Coast Pipeline.
Northam says if the pipeline moves forward, he hopes it's done responsibly and that people's land rights are taken into account.