Charlottesville Names Interim Police Chief
Posted:
Updated: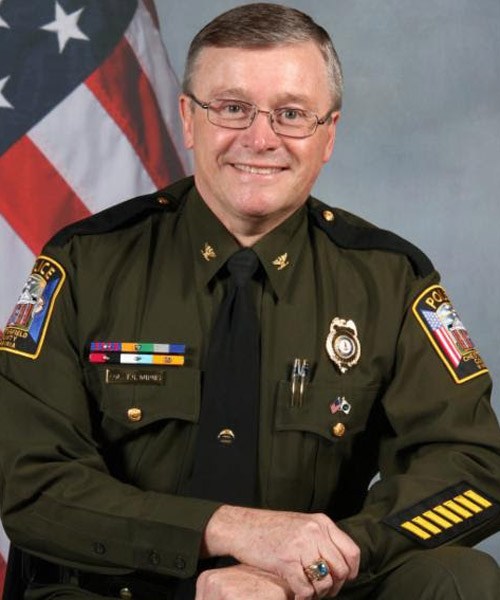 Thierry Dupuis
The city of Charlottesville has announced the appointment of an interim police chief, less than two weeks after the previous chief retired after a review found serious police and government failures in responding to violence at the "Unite the Right" rally that drew hundreds of white nationalists.
City Manager Maurice Jones announced Wednesday that retired Chesterfield County Police Chief Thierry Dupuis will become interim chief on Jan. 2.
Dupuis will succeed Al Thomas, who retired on Dec. 18. Thomas announced his retirement after the release of a report on the August rally.
The report, by a former federal prosecutor, was sharply critical of Thomas and other law enforcement officials.
Dupuis retired in September after 10 years as chief of the Chesterfield County police department and 40 years with the agency.
Copyright 2017 The Associated Press. All rights reserved. This material may not be published, broadcast, rewritten or redistributed.
---
City of Charlottesville News Release:
City Manager Maurice Jones announced today the hiring of Thierry Dupuis as Interim Police Chief for the City's Police Department. Mr. Dupuis retired as Police Chief in Chesterfield County in September of 2017 after serving ten years in that role.
"Chief Dupuis established a distinguished record during his nearly 40 years as a law enforcement official in Chesterfield County," said Mr. Jones. "We have many dedicated officers in our department and I'm confident Chief Dupuis will do an excellent job of guiding them and our civilian staff as we search for a new police chief."
"I would like to thank Mr. Jones and the City Council for this incredible opportunity," said Chief Dupuis. "Charlottesville is a special place and I look forward to working with the members of the community, the police officers and the staff during this interim period."
Chief Dupuis joined the Chesterfield County Police Department in 1979. He rose through the ranks of the department during the course of the next 28 years before being appointed the Chief of Police in 2007. The department currently has a budget of $61 million and 614 sworn officers and civilian support staff. During his tenure, Chief Dupuis established a number of initiatives to seek community feedback including the Community Partners Breakfast which brought together people from diverse backgrounds to discuss the issues of the day and any concerns they may have had.
Chief Dupuis is a member of the International Association of Chiefs of Police, the Executive Board of the Virginia Association of Chiefs of Police and Foundation, the Virginia Center for Policing Innovation and the Board of Trustees for the Fork Union Military Academy.
Chief Dupuis will begin his time as Interim Chief on January 2, 2018.
# # #
City Council Vision 2025 calls for the City to be a leader in innovation, environmental sustainability, and social and economic justice; to be flexible and progressive in anticipating and responding to the needs of the citizens; and to act as the cultural and creative capital of Central Virginia. There are nine main areas of focus: economic sustainability, lifelong learning, quality housing opportunities for all, arts and culture, green city initiatives, healthy city initiatives, a connected community, smart, citizen-focused government and a community of mutual respect.