Charlottesville Church Discusses Meaning of Christmas
Posted:
Updated: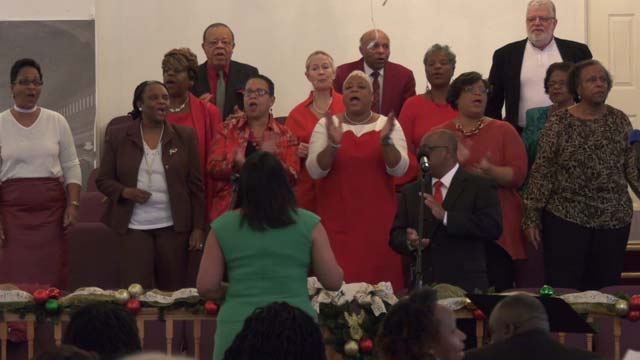 Mt. Zion First African Baptist Church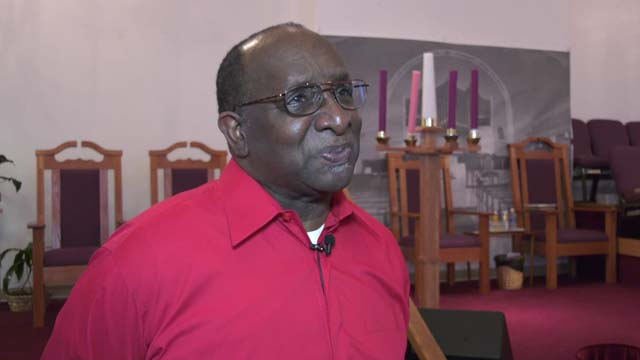 Pastor Alvin Edwards
CHARLOTTESVILLE, Va. (WVIR) -
Parishioners packed church sanctuaries on Sunday, December 24, as Christmas Eve coincides with traditional Sunday services.
People filled the pews at churches around the area to hear the story of Christmas.
Mt. Zion First African Baptist Church in Charlottesville talked about the message of giving and accepting your assignment.
The choir at Mt. Zion sang praises on high Sunday to celebrate the meaning of Christmas.
"One of the reasons why is because Jesus was born in a manger," says Alvin Edwards, the senior pastor at Mount Zion. "Most people think he was at a disadvantage because his parents were not well off."
Pastor Edwards believes Jesus could do more than any man on Earth despite his simple start.
Edwards emphasized to the congregation that you can't judge a book by its cover.
"I think it was very poignant," says parishioner Patricia Kluge. "I like the way they presented it and the way they gave examples. It's something we do all the time, we always judge a book by its cover, and even nice people do it, not just gossipy or mean people. We really have to sort of stop and think."
Most importantly, the church wants people to apply the Christmas message in their everyday lives.
"When you look at the message of Jesus Christ, he gave, he gave us life, he gave in terms of doing miracles, he gave in terms of serving others," says Edwards. "And if we're going to be effective believers today, then we have to - one - learn how to serve, but - two - you have to also learn how to give."
Pastor Edwards believes that if people are going to celebrate the holiday as the Lord's birthday, they need to learn to give away to others and not to themselves.
"Have a merry Christmas and a happy New Year, but more importantly remember the reasons of the season," says Edwards.
Pastor Edwards continued his message by saying that everyone has an assignment, and that assignment is to make a difference in the community.