Service Dogs Graduate Training, Placed with Clients
Posted:
Updated: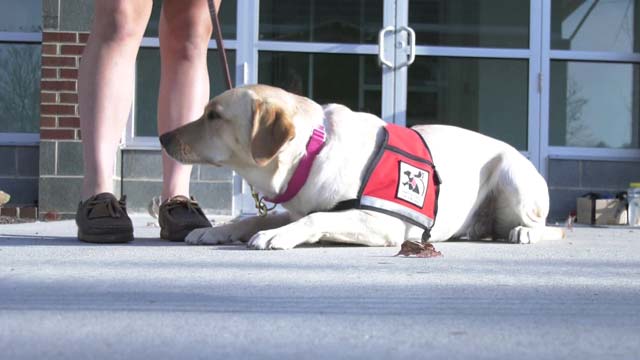 Service Dogs of Virginia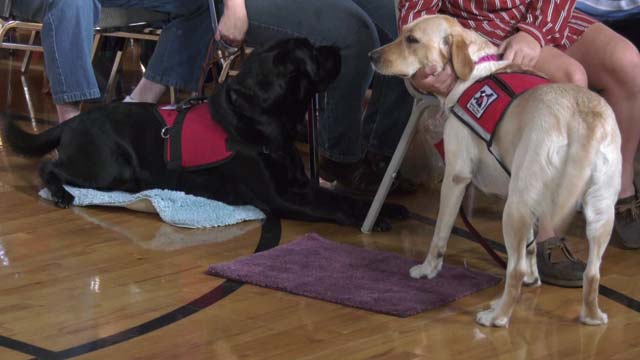 Service Dogs of Virginia
CHARLOTTESVILLE, Va. (WVIR) -
A nonprofit with the goal of providing service dogs to those in need honored trainers and trainees on Saturday, December 2.
Service Dogs of Virginia celebrated the graduation of nine dogs on Saturday with a special moment for trainers, dogs, and their clients.
"We're celebrating what we call our client-dog pairings of the year," says Sally Day, director of development at Service Dogs of Virginia.
Every year, Service Dogs of Virginia hosts this event for people that have received a dog within the calendar year.
"It feels amazing; I recently got her almost two weeks ago, so this is a pretty new relationship," says Ruth Bennett, a dog recipient. "We just kind of bonded almost immediately."
Bennett has Type 1 diabetes. When there's an issue with her blood sugar, her dog Irene alerts her.
"She looks up at me with little puppy dog eyes, and she just keeps on nudging me until I realize that something is wrong," says Bennett.
The dogs have been trained to notice medical alerts all by their sense of smell.
"By the time they have been placed with a client, they've learned over 30 advanced commands, they've been to over 50 places, and they've had over 700 hours of training," says Day.
Service Dogs of Virginia starts training these dogs when they're about 8 weeks old, and are placed with clients around when they turn 2 years old.
"The significance of this graduation event is one, we get to acknowledge the wonderful work that our volunteers and our trainers do, but, more importantly, it's an opportunity for the clients to say thank you," says Day.
Thanks to Service Dogs of Virginia, Bennett is able to gain more independence by having a service dog.
"I'm just really thankful to have Irene, and I'm so thankful to have Service Dogs of Virginia because I didn't even know a service dog could help me," says Bennett.
Organizers say that it costs about $40,000 to raise, train, and place a dog with its new client.
With the help of donors, clients receive service dogs for free.
Since 2000, Service Dogs of Virginia has paired over 60 dogs with people.