Staunton Parks & Rec Wins 3 Awards
Posted:
Updated: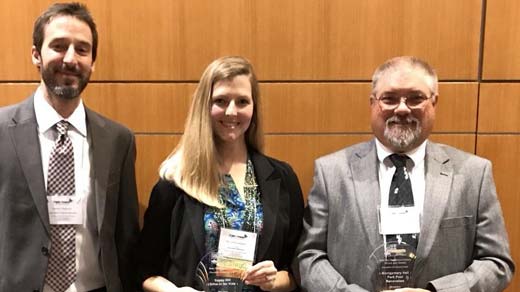 Staunton Parks & Rec won three awards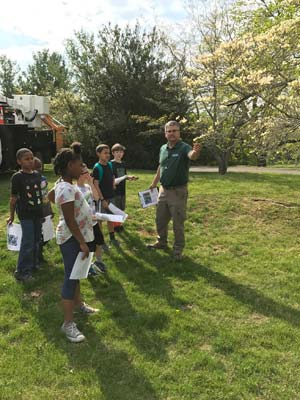 Kids enjoying Arbor Day in Staunton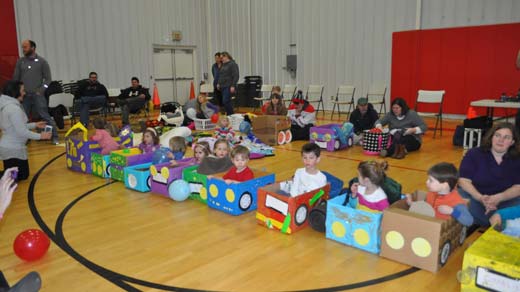 Gypsy Hill Drive-In for Kids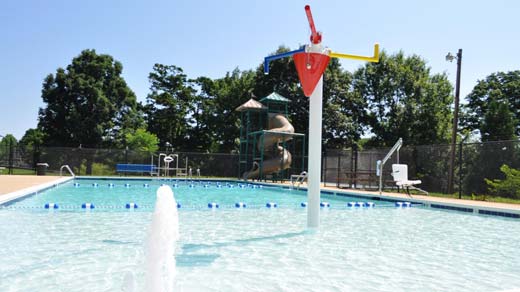 Renovation of the Montgomery Hall Park Pool
City of Staunton Press Release:
NOVEMBER 14, 2017 — A new special event and the renovation of the Montgomery Hall Park pool recently earned the Staunton Parks & Recreation Department two awards at the annual Virginia Recreation and Park Society's (VRPS) awards presentation.
The VRPS presented the department with awards for Best New Special Event for Gypsy Hill Drive-In for Kids and Best New Renovation/Addition (Bricks and Mortar) for the renovation of the Montgomery Hall Park pool.
The department has also earned the 2017 Harry J. Banker Gold Leaf Award from the International Society of Arboriculture (ISA) for Arbor Day activities.
Each spring, Matthew Sensabaugh, Staunton's horticulturist, leads a day of family-friendly activities in celebration of Arbor Day.
The ISA said the award is intended to recognize individuals, organizations and communities for either outstanding Arbor Day activities or for outstanding landscape beautification activities as submitted by an ISA Chapter.
About the Activities
Gypsy Hill Drive-In for Kids
Last spring, Staunton Parks and Recreation featured the movie "Cars" at a Gypsy Hill drive-in movie event for children. The movie was a special indoor edition of the Family Nite Flix series, which usually occurs outside during the summer at Gypsy Hill Park.
The movie was projected onto a 20-foot indoor screen at the Gypsy Hill Park Gym, and event organizers encouraged children to decorate a cardboard box as a car and bring it to the drive-in.
To add an element of fun and to increase participation, a Cardboard Car Building Workshop for children was offered in mid-February, and participating children used glitter, paint and other decorative items to create their cardboard cars for the drive-in.
Gas pumps fashioned out of cardboard boxes added to the atmosphere allowing children to "fuel-up" before they parked for the evening.
Renovation of the Montgomery Hall Park Pool
In 2015, City Councilman Ophie Kier began an effort to reopen the historic Montgomery Hall Park pool, a place that held fond memories for him and served as a hub of activity for the African-American community during the Jim Crow segregation era. City Council approved plans to renovate and reopen the pool in early 2016, and by the summer, the pool renovation was complete and opened to swimmers for the first time in eight years.
The pool now features numerous new amenities, including a sun shelf, 12-foot slide, spray features and a tumble-bucket play station. The total renovation cost was $290,000.
Arbor Day Activities
Staunton's long history with Arbor Day celebrations was first documented in the fall of 1889 when citizens helped to plant tree seedlings in Gypsy Hill Park. Some of the trees planted during that celebration remain an integral part of the City's parks today.
During the 2017 Arbor Day celebration, Staunton Parks & Recreation teamed up with the Staunton Landscape Advisory Board to host an event attended by about 150 children at Montgomery Hall Park.
In addition to enjoying an afternoon in the park, children had the opportunity to make a birdhouse, take a tree walk, and check out tree care equipment. Children were also able to take home a free tree seedling courtesy of Bartlett Tree Care.