UVa Men's Soccer Beats Notre Dame 2-1; Advances to ACC Finals
Posted:
Updated: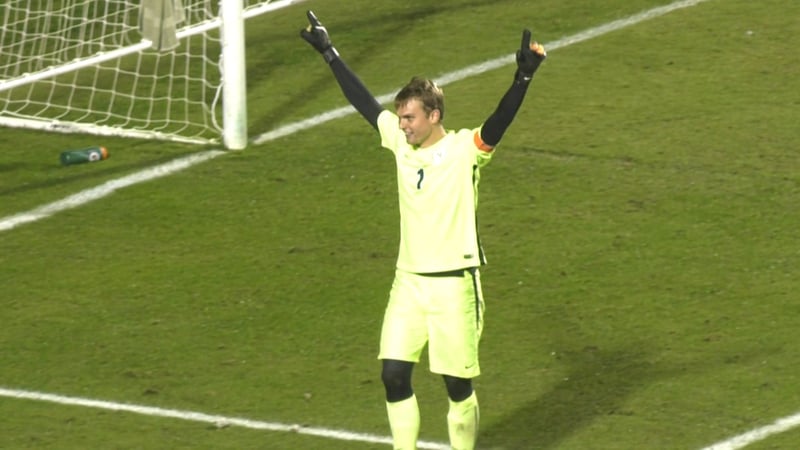 UVa senior goalie Jeff Caldwell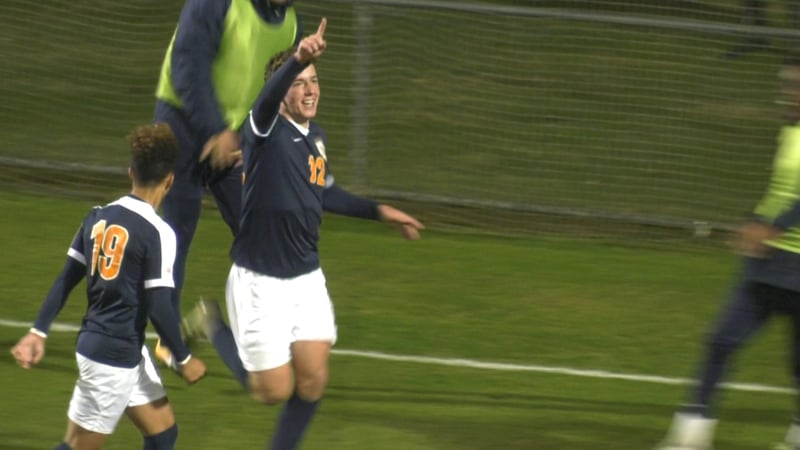 Freshman Joe Bell scored the game winning goal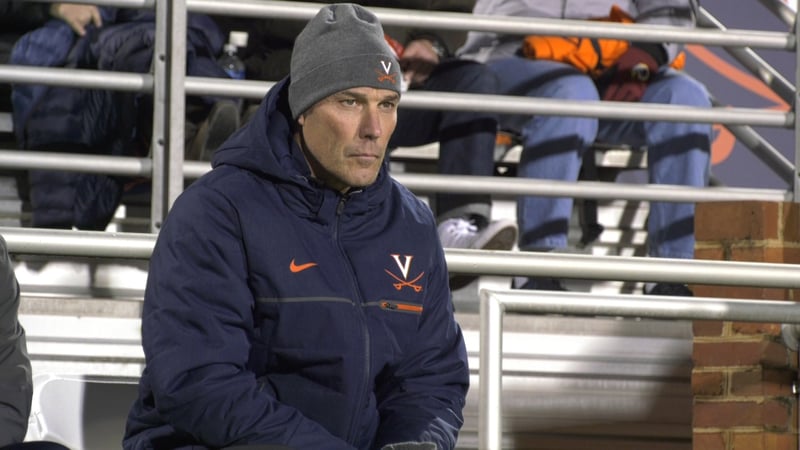 George Gelnovatch's Cavaliers are headed to the ACC finals for the first time since 2013
University of Virginia Media Release
CHARLOTTESVILLE, Va. – Freshman Joe Bell (Wanaka, New Zealand) scored the go-ahead goal in the 54th minute to help No. 17 Virginia (12-3-4) come away with a 2-1 ACC Semifinal victory over No. 13 Notre Dame (11-6-2). The Cavaliers will take on top-seeded Wake Forest in the ACC Championship on Sunday (Nov. 12.) in Charleston, S.C.
Bell, an ACC All-Freshman honoree on Tuesday, broke a 1-1 tie with his second goal of the season. Junior Edward Opoku (Millbrook, N.Y.) delivered a cross from the end line to Bell who one-timed the pass into the back of the net from the top of the six-yard box. Opoku, the team's leading scorer, upped his season point total to 20 (8g, 4a).
After the go-ahead tally, the Cavaliers defense allowed only one shot in the final 37 minutes. The lone Notre Dame attempt by Thomas Ueland was turned away by goalkeeper Jeff Caldwell (Todd, N.C.) in the 81st minute. The diving, fingertip save served as an exclamation point on the Cavaliers' 11th home win of the season.
Virginia will play in its first ACC Final since 2013 and vie for its league-best 16th ACC Championship. The nation's No. 1 team, Wake Forest, defeated fifth-seeded Clemson, 2-1 to advance to its second-straight title game. Sunday's match is slated for a noon start and will take place at MUSC Health Stadium in Charleston, S.C. The contest will be broadcast live on ESPNU.
"This was a very good performance, against a very good team," said head coach George Gelnovatch. "After they scored early in the second half our response was fantastic. It's the response you want, especially this time of year. We just need to recover, keep it rolling and get ready to play for an ACC Championship."
Virginia opened up the scoring in the first half on the first career goal by Robin Afamefuna (Wuerselen, Germany) in the 38th minute. He was able to beat the Notre Dame goalkeeper to the near post after a nice lead pass from Pablo Aguilar (Guatemala City, Guatemala). Virginia moved to 8-1-1 this season when tallying the first goal.
Despite getting out-shot in the first half, all three Cavalier attempts in the first 45 minutes went on target. Virginia went on to produce eight, second-half shots compared to three by Notre Dame.
As the last line of defense, Caldwell made two saves to notch his 12 victory of the season. His counterpart, Chris Hubbard, made three stops in net for the Fighting Irish.
Additional Notes
-Virginia improved to 5-3-3 all-time against Notre Dame
-The Cavaliers and Fighting Irish have met 10 times since 2013, including five different occasions in the postseason.
-Notre Dame is winless in three tries against Virginia at Klöckner Stadium.
-Virginia is unbeaten against Notre Dame in the last three tries (2-0-1), including a 1-1 draw in South Bend on Sept. 29 of this year.