Charlottesville Treasury Launches New Revenue Billing System
Posted:
Updated: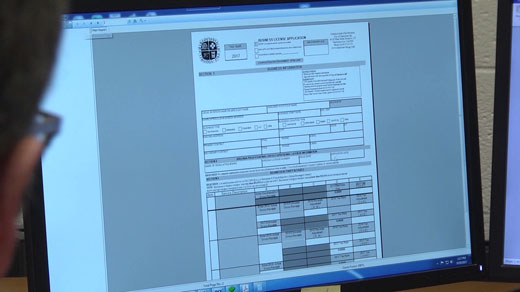 CHARLOTTESVILLE, Va. (WVIR) -
The city of Charlottesville has a new revenue-billing system up and running.
Friday, Jason Vandever, the City Treasurer, provided insight into how this will affect everyone when tax bills come out in the coming weeks.
The city has been phasing in the new system since September. The tax bills for the second half of the year set to come out in the next few weeks are the first using this system.
This means one big change in the payment process.
Bill payers will have new account numbers, which could cause confusion for those who pay online with saved account information. The city is replacing a system which has been in place since 1999.
Vandever says the new system is more integrated and efficient and will streamline the payment and reimbursement process.
"Going forward there are some enhancements that we've already taken advantage of and new programs that were going to be putting in that streamline the way that we process real estate transfers and refunds to citizens and adjustments on their accounts that going to be really beneficial to citizens," Vandever said.
As part of this new system, people could be receiving a supplemental personal property tax bill.
Vandever ensures that the new system has been thoroughly tested, but if there are any billing issues, people can contact the City Treasury and it will make the necessary changes.