Marine Veteran Given Custom Home in Crozet
Posted:
Updated: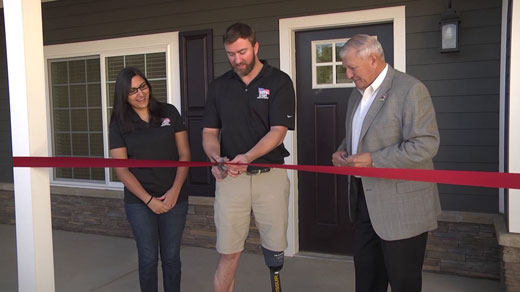 Kevin Blanchard at his new home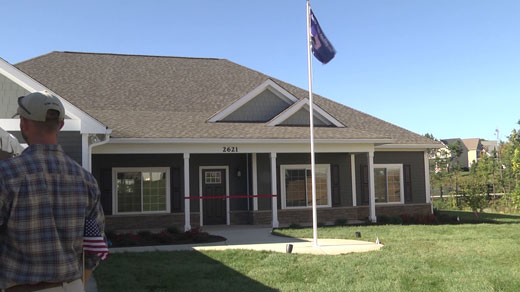 Blanchard's new home in Crozet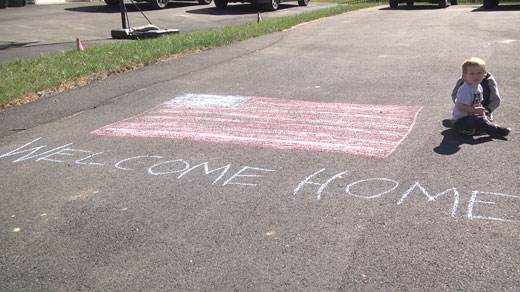 Blanchard's new neighbors in Crozet
CROZET, Va. (WVIR) -
A Marine veteran now calls Crozet home, thanks to a group that's honoring wounded service members called Homes For Our Troops.
It builds custom homes for severely injured veterans to help them rebuild their lives.
With patriotic pride, the Crozet community welcomed Corporal Kevin Blanchard and his wife Myra to their new home.
"We've been waiting for about three years and it's amazing, um, so it's a fully handicap accessible home, it's a place where we feel safe, I can be in my wheelchair and we can start a family," says Blanchard.
Corporal Blanchard was injured in Iraq near the Syrian border in 2005.
"I was in a Humvee, I was the lead driver and hit by an IED - improvised explosive device - and it took out my left leg and then almost my right and so I was in the hospital for about 13 months, 30 surgeries, and yeah I was in a coma for a little bit, but here I am and I made it through - blessing in the skies," says Blanchard.
Corporal Blanchard and his wife will start a new journey in central Virginia thanks to Homes For Our Troops.
"This is our 247th home we've built across the country for soldiers, airmen, Marines - to be able to give them the freedom back that they fought so hard for us," says Richard Cody, a retired general. "But more importantly it gives them an opportunity to rebuild their lives."
When the couple received their keys on Saturday, September 30, they also received a mortgage-free house that was fully accessible to Corporal Blanchard.
He has some advice for people who may also someday find themselves in a difficult situation.
"Stay positive, stay curious, um, turn any kind of negativity into positive," says Blanchard. "Try to find the brilliance in tragedy because it's there, but you have to look for it and you have to just keep trying, don't give up."
Blanchard says he looks forward to building relationships with the community and starting a family in Crozet.
The first addition to that family will be a four week-old American mastiff that they'll welcome home in October.