Brown Automotive to Take on New Ownership
Posted:
Updated: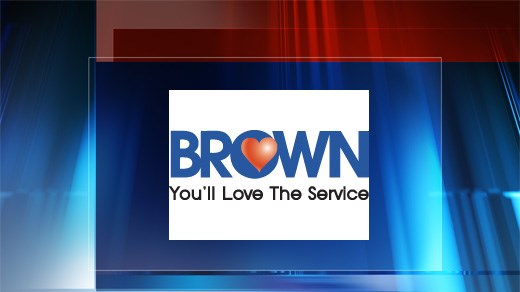 CHARLOTTESVILLE, Va. (WVIR) -
Brown Automotive, which has five dealerships in central Virginia, will have new owners.
Release from Brown Automotive:
A big announcement this week, as Kenny and Lynn Brown who have celebrated thirty-six years of auto service and
dedication to our community, decided they would be passing on the torch. The five locally owned dealerships will
be purchased by the Memphis owned Umansky Auto Group, in a deal set to take place mid September. The Brown
Collision Center on US29 North will still remain under the leadership of Brown moving forward.
"It's been a great honor to have served so many customers here in our community for the past three decades,"
says Brown. "Lynn and I both are both very humbled by the outpouring of support and love that we have received
from community members, customers and friends. It was truly the hardest decision I have ever had to make, but
both myself and my family will forever be committed to the longevity and prosperity of our community."
The Brown Automotive Group was established in 1981 with twenty four employees and only two new car franchises.
The group now employs over 350 individuals and represents eight new car franchises. With philanthropic
endeavors in the millions, the Brown Auto Group has generously supported hundreds of local non-profit
organizations.
"Our success and growth has always relied on the great team of individuals that we employ," says Kenny Brown.
"The opportunity to create jobs, to keep customers safe on the road and see the excitement on customers faces
when they do business with us, has really kept me going. I am truly grateful and would like to publicly thank all of
our employees who have given their all to make our group a success over the years. I owe the credit to all of these
individuals who truly are family to me."
Often times Mr. Brown is asked how he has managed to stay in business for so many years in one of the most
competitive and complicated industries. His answer has always been quite simple. "Take care of our customers and
hire good employees who are skilled and committed to their jobs," says Brown. With a small level of turnover at
this large auto group, Umansky has vowed to continue the great business efforts and honor the legacy that the
Browns have created.
Though the auto group will change hands mid September, for customers, things will be business as usual. All
locations will continue to service and sell the same quality products, with the same familiar faces that customers
have come to know and trust. "I often say that while it's great to own dealerships in Charlottesville, that the best
thing that has ever happened to me and my family was Charlottesville itself," says Brown." This has been an
amazing journey and we are truly looking forward to celebrating the next chapter."