Staiger Seeks Fluvanna County School Board Seat as Write-In Candidate
Posted:
Updated: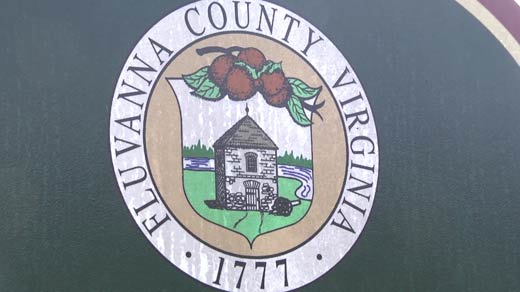 Fluvanna County seal (file photo)
Linda Staiger Press Release:
Linda Staiger will run for the Fluvanna County School Board as a write-in candidate from the Columbia District, she announced. Staiger said she wants to become "a voice for tolerance, for encouraging children, and for bringing the schools and the community together."
Staiger, who graduated from Fluvanna High School and lives on a part of the old family farm in Palmyra, is a retired orthopedic surgeon and now a professional artist.
Staiger said her key goals as a school board member will be to increase community involvement in the schools, to create a safe, effective learning environment, including assuring students have resources they need to learn, to assure a motivated, effective teaching staff, to strengthen and expand the Career and Technical Education program, to create a school environment that's tolerant of race, gender and religion, and to discourage bullying.
"A school is an investment in people, just like you have to invest in fertilizer or a tractor," Staiger said. "And this is especially important because the people we're investing in are our children and grandchildren." Staiger said it's important to be extremely careful with hard-earned tax dollars, but disagreed with some who say Fluvanna should cut taxes on general principle, even if it means fewer resources for teaching children.
Staiger had originally been certified by the Virginia Department of Elections in June as a candidate for the school board seat. On August 28th, elections officials later determined that she had filed the Financial Disclosure form rather than the Statement of Economic Interest form, a fact they failed to notice when they certified that she had met all conditions to be a candidate in June.
Extensions are given to candidates in June when a file is incomplete, but Dr. Staiger's file was not flagged as being incomplete. When the matter was brought to her attention on August 28th, she submitted the correct, and very similar, form within hours. The State Board of Elections did not grant her an appeal on September 8th, deciding it was too late in the election cycle.
Consequently, Dr. Staiger is choosing to run as a write-in candidate. On November 7th, Columbia District voters should fill in the 'Write in' bubble and manually write 'Linda Staiger' on their ballot to ensure the right candidate is elected for this important position that deeply impacts our community
Despite the bureaucratic setback, Staiger said she's determined to go ahead with a write-in campaign because "the future of the kids in Fluvanna – as well as the taxpayers – is too important for me to go down without a fight. I've spent a lot of years in this county and I want to see it grow and improve, not stagnate."
Staiger, after graduating from Fluvanna High School, was in the first Virginia Tech class to admit women.
Later, she graduated in the first University of Virginia College of Arts and Science class to admit women. She got her medical degree from Eastern Virginia Medical School and trained in orthopedics at the University of California San Francisco at a time when less than 1% of orthopedists were women.
She had teaching experience at the college level sports medicine at the University of San Francisco before moving back to Virginia to set up a medical practice in Farmville.
In 2000 she became head of the Ambulatory Orthopedics Division at the University of Virginia Medical Center Department of Orthopedics and in 2004 moved back to Palmyra. She semi-retired in 2010 and has since become a professional artist.
Visit the web site here.
Visit the Facebook page here.