Culpeper Police Make Arrest in Methodist Church Vandalism
Posted:
Updated: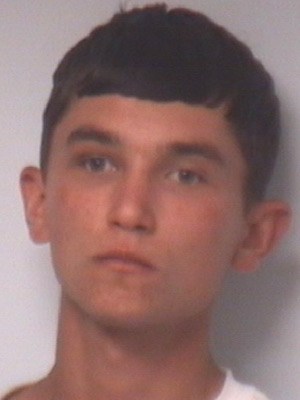 Zachary T. Stephens
Release from the Culpeper Police Department:

On June 13, 2017 at approximately 0600, Culpeper police officers were called to the Culpeper United Methodist Church located on Oak Lawn Drive for a reported vandalism that occurred sometime during the overnight hours.

The doors, sign, and landscaping at the church had been vandalized with spray paint.

Officers began canvassing the area of Oak Lawn Drive and then located several more vandalisms. Several vehicles, residences, and signs had been damaged. All vandalisms in the area were done with spray paint.

During the next several months, detectives with the Culpeper Police Department followed up on numerous leads and gathered evidence related to these cases. The detectives conducted numerous interviews related to this case.

On August 7, 2017, Culpeper police charged Zachary T. Stephens, 19, of Culpeper with six misdemeanor counts of vandalism related to the damages at the Culpeper United Methodist Church and surrounding areas on Oaklawn Drive.

Chief Chris R. Jenkins stated, "I am proud of the hard work that has been done by lead Detective/MPO John Barone and other detectives within the Criminal Investigations Section on this case. The hard work from these men and women paid off in the end."

Chief Jenkins also commended the community for their support in this case, "We are appreciative of the information provided by citizens in this case and remind all citizens to continue to report suspicious behavior in their neighborhoods. No tip is too small."

This is an active and on-going investigation. Anyone with additional information about this case is asked to call Detective/MPO John Barone at 540-727-3430, Extension 5567 or Crime Solvers at 540-727-0300.