Virginia Governor Won't Stop Execution Plan
Posted:
Updated: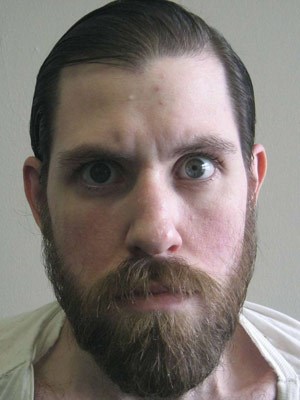 William Morva (Virginia Department of Corrections via AP)
RICHMOND, Va. (AP) - Virginia's Democratic governor says he won't spare the life of an inmate whose lawyers say was under the influence of delusions when he killed two men during an escape in 2006.
A statement issued by Governor Terry McAuliffe's office said he has declined a clemency petition in the case of 35-year-old William Morva, who is scheduled to receive a lethal injection at 9 p.m. EDT Thursday. The statement says the governor didn't find a substantial enough reason to intervene.
Morva's attorneys have said the man suffers from a profound mental illness that made him believe his life in jail was in danger when he went on the killing spree. Morva's attorneys said jurors weren't aware how severe his mental illness was before they sentenced him to death.
Jailed in 2005 on accusations that he tried to rob a convenience store, Morva was taken to a hospital to treat an injury. There, he attacked a sheriff's deputy, stole the deputy's gun and shot an unarmed security guard before fleeing. A day later, Morva shot another sheriff's deputy and was later found in a ditch with the deputy's gun nearby.
Copyright 2017 The Associated Press. All rights reserved. This material may not be published, broadcast, rewritten or redistributed.
Release from the Commonwealth of Virginia Office of Governor Terry McAuliffe:

RICHMOND – Governor Terry McAuliffe released the following statement today on the planned execution of William Morva:

"Over the past several weeks, my staff and I have carefully considered the petition for clemency submitted by William Morva, who was tried, convicted, and sentenced to death for the murder of Montgomery County Deputy Sheriff Corporal Eric Sutphin and hospital security guard Derrick McFarland. We have also reviewed extensive communications from family members of the victims, law enforcement officials, community leaders, and concerned observers from all over the world.

"Consistent with the three previous petitions for commutation of a capital sentence that I have reviewed, I have evaluated Mr. Morva's submission for evidence that he has been subjected to a miscarriage of justice at any phase of his trial that could have impacted the verdict or his sentence. After extensive review and deliberation, I do not find sufficient cause in Mr. Morva's petition or case records to justify overturning the will of the jury that convicted and sentenced him.

"There is no question that, in a carefully orchestrated effort to escape custody while awaiting trial for burglary, robbery and firearms charges, Mr. Morva brutally attacked a deputy sheriff, stole his firearm and used it to murder Mr. McFarland, who was unarmed and had his hands raised as he was shot in the face from a distance of two feet. The next day, Mr. Morva murdered Corporal Sutphin by shooting him in the back of the head.

"Mr. Morva's petition for clemency states that he suffers from a delusional disorder that rendered him unable to understand the consequences of his actions.

"That diagnosis is inconsistent with the findings of the three licensed mental health professionals appointed by the trial court, including an expert psychiatrist who is Board-Certified in both Psychiatry and Forensic Psychiatry. Two of these three experts were called by Mr. Morva's own legal team. These experts thoroughly evaluated Mr. Morva and testified to the jury that, while he may have personality disorders, he did not suffer from any condition that would have prevented him from committing these acts consciously and fully understanding their consequences.

"As my team and I gave Mr. Morva's mental state the consideration it deserves, we also consulted with the Virginia Department of Corrections, whose mental health staff have monitored him weekly and assessed him quarterly for the past nine years and have never reported any evidence of delusional disorder or severe mental illness.

"Additionally, we evaluated the rulings of the numerous state and federal courts that have reviewed this case and have all upheld the jury's verdict and sentence, including the Supreme Court of Virginia, the United States District Court for the Western District of Virginia, the United States Court of Appeals for the Fourth Circuit, and the Supreme Court of the United States.

"Mr. Morva's petition relies on the diagnosis of a psychiatrist who evaluated him nearly seven years after his trial and conviction. My team and I evaluated that report closely alongside the findings of the experts who testified at trial in order to determine if the totality of their findings might have led the jury or appellate courts to hand down a different sentence.

"At the conclusion of that review, I have determined that Mr. Morva was given a fair trial and that the jury heard substantial evidence about his mental health as they prepared to sentence him in accordance with the law of our Commonwealth. In short, the record before me does not contain sufficient evidence to warrant the extraordinary step of overturning the decision of a lawfully empaneled jury following a properly conducted trial.

"I personally oppose the death penalty; however, I took an oath to uphold the laws of this Commonwealth regardless of my personal views of those laws, as long as they are being fairly and justly applied. Thus, after extensive review and deliberation consistent with the process I have applied to previous requests for commutation, I have declined Mr. Morva's petition. I have and will continue to pray for the families of the victims of these terrible crimes and for all of the people whose lives have been impacted."