Fatal Nelson Co. Crash Under Investigation
Posted:
Updated: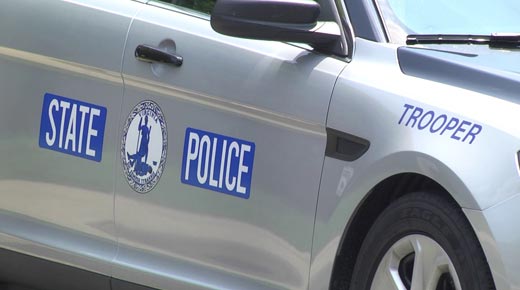 NELSON COUNTY, Va. (WVIR) -
A Keswick woman has died following a crash with a tractor trailer Saturday in Nelson County.
State police say 78-year-old Dolly Lasley was flown from the scene to the University of Virginia Medical Center where she died from her injuries.
Investigators say her husband, 78-year-old Frank Lasley, drove the couple's minivan into the path of a tanker truck on route 29 at Rockfish River Road Saturday morning.
Mr. Lasley was taken to UVA with serious injuries. The tractor-trailer driver from Frederick, Maryland was also hurt.
The cause of the crash is under investigation.
Virginia State Police Press Release:
At 10:20 a.m., Saturday (June 17), Virginia State Police Senior Trooper T.M. Skehan responded to a two-vehicle crash in Nelson County. The crash occurred on Route 29 at the intersection of Route 617.

A 2017 Chrysler Pacifica was traveling east on Route 617. The minivan stopped for the posted stop sign and then proceeded across Route 29. The minivan pulled into the path of a northbound tanker truck on Route 29.
Despite the truck's efforts to avoid the minivan, the two collided in the intersection. The tanker truck then ran off the left side of the road and struck an embankment.

The Chrysler's driver, Frank Lasley, 78, of Keswick, Va., was transported to UVA Hospital for treatment of serious injuries. His passenger/wife, Dolly L. Lasley, 78, of Keswick, Va., was flown to UVA Hospital, where she later died.

The driver of the tractor-trailer, David W. Tregoning, 58, of Frederick, Md., was also transported by ambulance to UVA Hospital for treatment of non-life threatening injuries.

The crash remains under investigation. Alcohol was not a factor.