Charlottesville City Council Votes to Rename Lee, Jackson Parks
Posted:
Updated: Jun 19, 2017 10:45 PM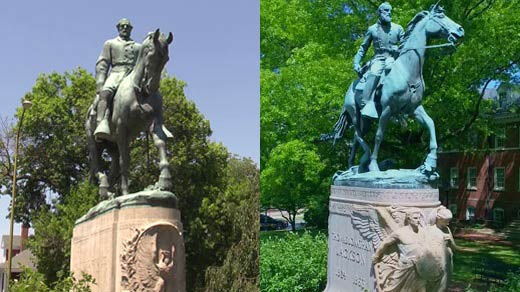 CHARLOTTESVILLE, Va. (WVIR) -
Charlottesville City Councilors have decided on new names for both parks. Monday night, they voted 5-0 to rename Jackson Park, Justice Park, and rename Lee Park, Emancipation Park.
Speakers started off under control, discussing the Robert E. Lee and Stonewall Jackson statues.
"They are symbols of white supremacy and terror," Rick Turner said.
But the meeting soon devolved into chaos.
"Wes Bellamy and Kristina [sic] Szakos are single handedly responsible for all the racial unrest that has torn this town apart," John Hayden said.
"No they aren't," a woman replied.
Twice Mayor Mike Signer threatened to suspend the meeting, and had to ask police officers to escort protesters out.
Police watched the crowd as right-wing blogger Jason Kessler spoke, after a comment from the mayor about freedom of speech.
"You talk about black people, you talk about gay people, you don't give a damn about white people. And white people have a right to organize and advocate for our rights as well," Kessler said.
As he finished his public comment, Kessler advertised a just-announced rally of his political group Unity and Security for America. That's set for Aug. 12 in Lee Park.
The Traditionalist Workers Party, a political organization that identifies with white nationalism, then encouraged people to attend on its Facebook page.
"We will find a way to answer this hate in our community. I just hope we do it in time to prevent something not good happening," councilor Bob Fenwick said in reply.
Monday, NBC29 learned the Loyal White Knights of the Ku Klux Klan also applied for a permit to hold a rally in Charlottesville, which is set for July 8 at the Charlottesville Circuit Courthouse.
"We have to again stand together and be vigilant as a community, we know what our values are, and do not engage in any violent behavior," councilor Kathy Galvin said.
After the vote, City Council directed staff to deal with the signage and go back through all city code and change every reference to Lee Park and Jackson Park.