Augusta County Leaders Still Looking for Solution for Courthouse
Posted:
Updated:
The current Augusta County courthouse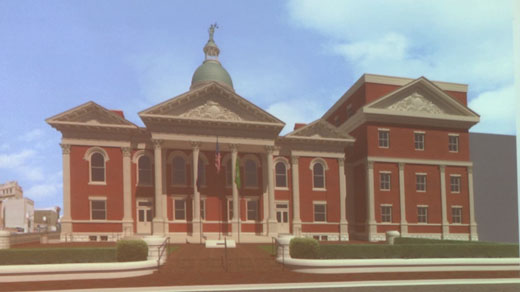 A rendering of the Augusta County Courthouse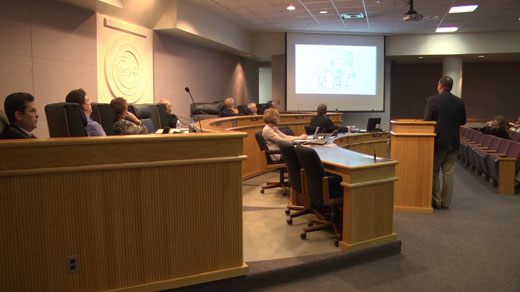 The Augusta County Board of Supervisors met to discuss the Augusta County Courthouse
AUGUSTA COUNTY, Va. (WVIR) -
Augusta county leaders are still toiling to find a solution for its courthouse.

Voters overwhelmingly chose to keep the courts in Staunton, but the county's latest proposal was a non-starter for the city.

Augusta County's most recent plan is a $38.7 million expansion that asks the city to demolish many of the buildings surrounding the circuit court.

"These are all privately owned buildings. The county doesn't own any of them. The city doesn't own any of them," said Frank Strassler of the Historic Staunton Foundation.

Those buildings include lawyer's row, barrister's row, and the valley conservation council building -collectively on the National Registry of Historic Places.

"Demolition is not supported by any of those guidelines and standards," said Strassler.

Staunton City Council unanimously rejected the proposal saying they won't go against their own laws.
Mayor Carolyn Dull says the city's history is important.

"The historic atmosphere of Staunton has generated millions and millions of dollars from tourists that both Staunton and Augusta County benefit from," said Dull.

The city suggests a public process as a next step.

"That would include county and city residents, people with historic building expertise. They may have some ideas that no one's thought of," said Dull.

Augusta County Supervisor Marshall Pattie has some ideas that he says could cost tax payers far less.

"I don't think we should go with a one roof strategy. I think we should go with multiple buildings," said Pattie.

To address space Pattie says files, which take up the whole basement and some of the first floor, could be moved out of the court building, as well as some clerk of court functions.

"You don't need a concealed gun license - you shouldn't have to go downtown to get that. You could get that at Verona. And then all of a sudden, we have extra space for an additional court. And with two courts, we'd meet the needs for years and years," said Pattie.

Other supervisors disagree.

"It's not as simple as saying, 'We have the circuit court and we have the other courts.' It's really not that simple. I think there's going to have to be another circuit courtroom somewhere and obviously, it's got to be in a place that's legal," said Augusta County Supervisor Gerald Garber. "It's way too inefficient. You're talking about... there's eighty some thousand people a year go through the doors of those combined courthouses. It takes space."

Augusta County owns the Augusta General District Court building and the building right next to it. Pattie says he would like to see a study on those buildings. The Historic Staunton Foundation says it would take some work, but they could be rehabbed.