Albemarle County Police: Arrests Made in Movie Money Case
Posted:
Updated: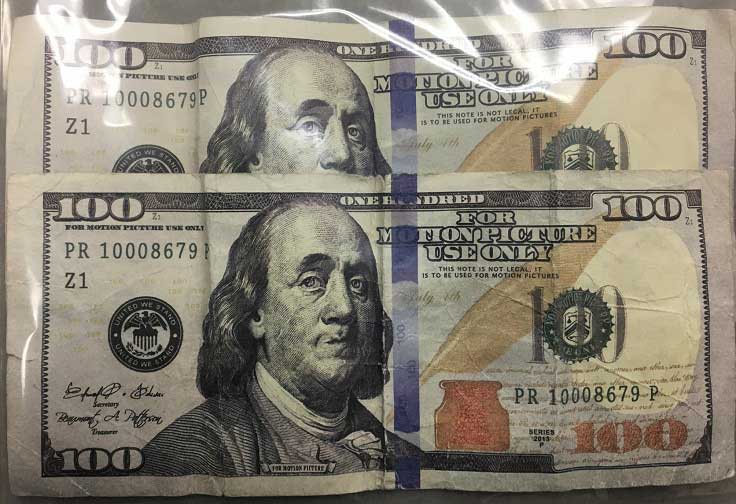 Movie prop money (Photo courtesy ACPD)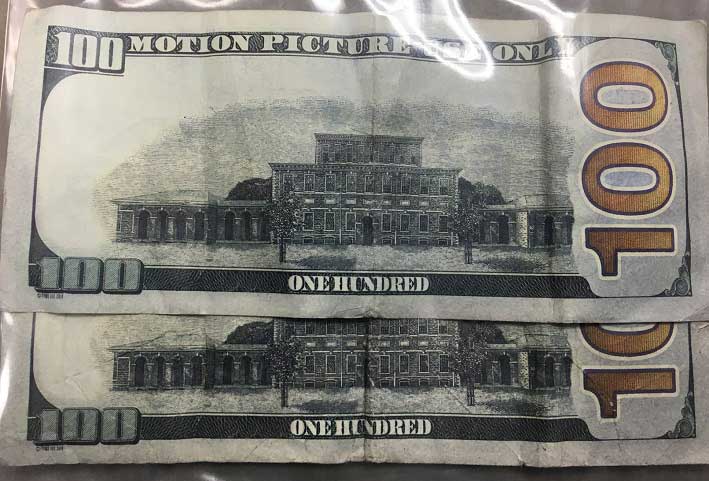 Movie prop money (Photo courtesy ACPD)
ALBEMARLE COUNTY, Va. (WVIR) -
The Albemarle County Police Department has arrested and charged three people in connection to a fake money investigation.
Authorities announced Thursday, May 11, that 19-year-old Yahmil Deyshon Payne was arrested and charged with a felony count of uttering a false bank note, obtaining money by false pretense, and one misdemeanor count of contributing to the delinquency of a minor.
Police say two juveniles are facing similar felony charges.
The month-long investigation started after several people and businesses reported people trying to buy things with bogus bills.
The Charlottesville Police Department announced in March that it was also investigating similar reports.
Authorities said the fake bills are typically larger $100 bills, but may include $20 and $50 bills. City police said the bills also include a notation on them that designates them "FOR MOTION PICTURE USE ONLY".
County police believe some of the dummy money may still be circulation.
Anyone with information pertaining to this case is asked to call Detective Sam Thomas at (434) 296-5807 or Crime Stoppers at (434) 977-4000. Callers may remain anonymous.
Payne is currently being held at the Albemarle-Charlottesville Regional Jail without bond stemming from an April 8 arrest.
05/10/2017 Release from the Albemarle County Police Department:

A month-long investigation into the use of fake money in the Albemarle County area has resulted in the arrest of one man and two juveniles.

Nineteen-year-old Yahmil Deyshon Payne of Albemarle County was arrested and charged with uttering a false bank note (felony), obtaining money by false pretense (felony) and one count of contributing to the delinquency of a minor (misdemeanor). Both juveniles face similar felony charges.

The investigation began after several citizens reported receiving motion picture use money in exchange for their electronic equipment posted on "Letgo", a mobile classified application which allows users to buy and sell items locally.

In addition, various local businesses also reported similar situations where the suspects used the fake money to pay for merchandise.

Payne is currently being held at the Albemarle-Charlottesville Regional Jail without bond stemming from his April 8 arrest.

We believe some of this fake money may still be circulating. If you come across it, or if you have any information pertaining to this case, please call Detective Sam Thomas at (434) 296-5807 or Crime Stoppers at (434) 977-4000. Callers may remain anonymous. Please direct any further questions to the Albemarle County Commonwealth's Attorney's Office