Craig Sager, Longtime Sideline Reporter for TBS, TNT Dies at 65
Posted:
Updated: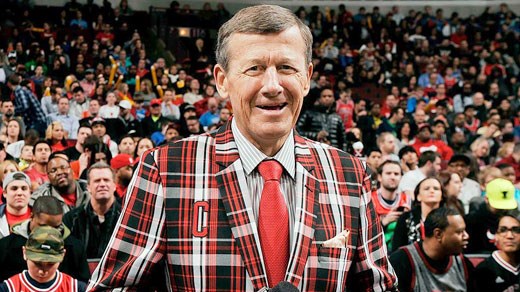 Photo courtesy of Sports Illustrated
By The Associated Press
Longtime NBA sideline reporter Craig Sager has died at the age of 65 after a battle with cancer.
Turner President David Levy says in a statement Thursday that Sager had died, without saying when or where.
Famous for his flashy suits and probing questions, Sager worked basketball games for TNT for nearly a quarter-century.
Sager first announced in April 2014 that he had been diagnosed with leukemia, and he missed the playoffs and much of the following season as he underwent two bone marrow transplants.
Sager revealed in March that his leukemia was no longer in remission. He said doctors told him the typical prognosis was three to six months to live, but "I am receiving the best treatment in the world and I remain fully confident I will win this battle."
Copyright 2016 The Associated Press. All rights reserved. This material may not be published, broadcast, rewritten or redistributed.
Turner Sports president David Levy released the following statement:
"While he will be remembered fondly for his colorful attire and the TNT sideline interviews he conducted with NBA coaches and players, it's the determination, grace and will to live he displayed during his battle with cancer that will be his lasting impact. Our thoughts and prayers are with Craig's wife, Stacy, and the entire Sager family during this difficult time. We will forever be Sager Strong."