Fifth District Candidates Meet in Greene Co. for Penultimate Debate
Posted:
Updated: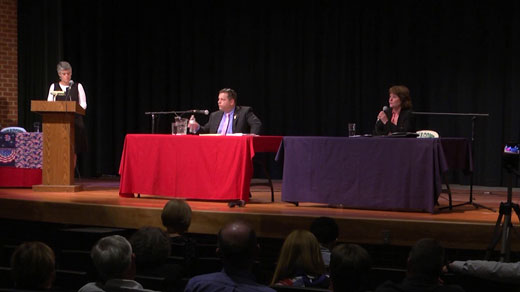 Tom Garrett (left) and Jane Dittmar (right) faced off in a debate at William Monroe High School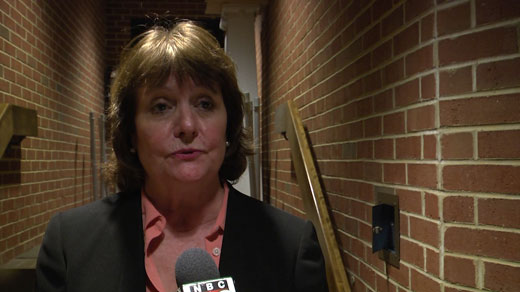 Jane Dittmar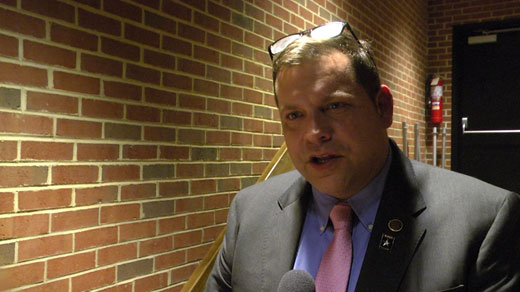 Tom Garrett
GREENE COUNTY, Va. (WVIR) -
Two contenders hoping to represent Virginia's Fifth District faced off in their second to last debate before the November election.
A representative from the Charlottesville Area League of Women Voters moderated Tuesday's debate before a crowd at William Monroe High School in Greene County.
Republican candidate Tom Garrett and Democratic candidate Jane Dittmar were asked to elaborate on federal spending, Second Amendment rights, and why they stand behind their respective party's presidential candidate – Republican nominee Donald Trump and Democratic nominee Hillary Clinton.
"I think we need to protect the Second Amendment and the integrity of it and that means making sure that we have some good, clear policy that's effective in terms of curbing gun violence," Dittmar said.
"It's about knowing what it means and then protecting the rights of individuals," said Garrett.
Both candidates addressed a wide variety of topics from gun ownership to balancing our federal budget.
"With a $20 trillion debt, that's $60 million debt for every man woman and child in the nation. Until you're willing to say, 'No we're not going to spend money on that,' you're not going to be able to solve the problem," stated Garrett.
"That takes good work, compromise, negotiation with colleagues. It takes bringing our philosophies to the table of the appropriate role of government and making sure that, as we fund those things that we think are most critical, that we see what's left over for those that we wish to add," argued Dittmar.
Debora Hoard from the League of Women Voters asked that candidates explain what they would do if their preferred president of choice was not elected in to office.
"In terms of whether or not I would support a new president other than Hillary, of course I would. We believe in a peaceful transition of power and I believe in having a Washington that works as much as possible," said Dittmar.
"I've established a great rapport with our governor with whom I disagree on many, many things. He's promised me that if she wins, I'll get to know the president quite well cause he'll make sure of it and I hope I can influence her back to a constitutionally oriented viewpoint," Garrett said.
The eighth and final debate will be held on October 27 at the Sorensen Institute in Danville, Virginia.