6th Annual John E. Baker Legacy Dinner Taking Place Friday, October 21
Posted:
Updated: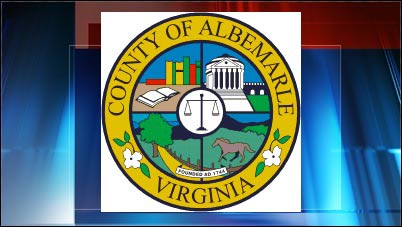 Press Release from Albemarle County Public Schools:
(ALBEMARLE COUNTY, Virginia) – The sixth annual John E. Baker Legacy Dinner will take place this Friday, October 21, at Farmington County Club. The dinner is the signature event for the African American Teaching Fellows (AATF), a local organization that provides scholarship and professional development program opportunities to young men and women of color who commit to becoming teachers in local public schools.
Currently, AATF says that in Charlottesville City and Albemarle County, there are 10 students for every teacher, but only one of ten teachers is an African-American. The ratio of students to teachers of color is 122:1 according to AATF. Over the 11-year period of its existence, the organization has sought to address this gap by making it possible for 38 college students to become teachers.
"High achieving organizations benefit from a deep and wide talent pool," said Will Harvey, Chair of the Baker Dinner and a vice-chair of the AATF Board of Directors. "The same is true of school divisions. Our mission is to deepen the faculty talent pool while broadening the diversity of life experiences that benefit in the classroom," he added.
The AATF is a 501(c)(3) organization that recruits teaching candidates from throughout the Commonwealth. Fellows receive up to a $5,000 scholarship per year for each year they agree to teach in either the Charlottesville City or Albemarle County school divisions, up to a maximum of three years.
"I love that the African American Teaching Fellows helps guide individuals to become leaders, not only in our schools, but in our communities as well," said Nicole Carter, a Fellow who teaches at Charlottesville High School.
Brandon Isaiah, who played football for the University of Virginia and now is the head football coach at Albemarle High School, added, "I see the impact every day of passing on my life experiences, as an athlete, student, and African-American man to our young people."
Rhonda Joy McLean, a Yale Law School graduate who is Deputy General Counsel for Time Inc., will be the keynote speaker at this year's dinner. Ms. McLean also chairs the Better Business Bureau Board of Directors.
Two community leaders will be recognized for their distinguished community service at the dinner. Patrice Preston Grimes, the Associate Dean in the University of Virginia's Office of African-American Affairs and an Associate Professor in the university's Curry School of Education, will receive the John E. Baker Community Education Award. Ms. Grimes created and manages the GradSTAR Program, which promotes student academic excellence and leadership development.
Also, James Pierce, the Executive Director of the Boys & Girls Clubs of Central Virginia, will receive the John E. Baker Legacy Award for his life's work in closing opportunity gaps for all children.
In 2014, AATF provided over $20,000 in tuition support to its fellows. The organization also supports fellows through a series of professional and leadership development programs throughout the year, including its Teacher-Leader Institute each summer.
John E. Baker was a highly respected and accomplished education and local community leader and the first African-American elected to the Albemarle County School Board. In a joint resolution by the Virginia House of Delegates, it was noted that Baker "gave his time and immense talents to numerous civic organizations, including the Charlottesville/Albemarle Community Foundation Advisory Committee, the Red Cross, the Multiple Sclerosis Society, the Charlottesville/Albemarle Youth Orchestra, and the African American Teaching Fellows." Albemarle County's Baker-Butler Elementary School is named in his honor.
Every year, two Baker-Butler students are recognized at the dinner for their outstanding leadership. This year, those students are Nicholas Knight and Dynasty Washington, both of whom were fifth graders at the school during the 2015-16 school year.