Charlottesville FD Investigate Underground Transformer Explosion
Posted:
Updated: Sep 18, 2016 12:04 AM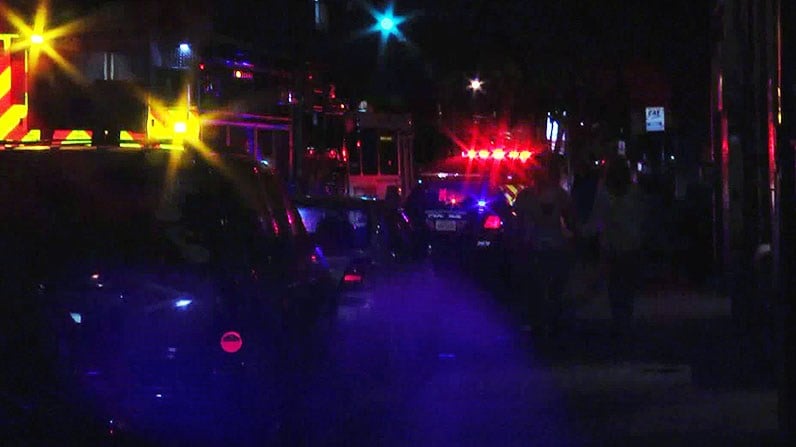 CHARLOTTESVILLE, Va. (WVIR) -
The Charlottesville Fire Department investigated a reported underground explosion of a transformer on the Downtown Mall. According to the fire department, the transformer is owned by Dominion Virginia Power
Interviewed on the scene, Fire Chief Mike Johnson said, "We are still investigation reports of an explosion on the street. There's no fire at this time, there's no smoke. We are waiting on Dominion Power to arrive and assist us with the investigation."
According to Johnson, there was no fire or smoke, and no injuries from the reported explosion near the Downtown Mall between 3rd Street and Water Street. He also said the damage was contained to Dominion's underground transformer.
After the fire department determined there wasn't a fire emergency, the situation was turned over to Dominion.
Press Release from the Charlottesville Fire Department:
Charlottesville, VA – On September 18, 2016 at 8:14 pm, units from the Charlottesville Fire Department responded for a reported explosion in the area of E. Main St. and 3rd St. near the City's Downtown Mall.
Upon arrival, it was determined that the noise was the result of malfunction of an underground electrical transformer.
There was no fire but some residual smoke and liquid was noted around the ground-level grate area. The liquid was confirmed to be mineral oil from the transformer.
After it was determined that no fire emergency existed, the situation was turned over to representatives of Dominion Virginia Power. Charlottesville Fire units cleared the scene at 9:15 pm.
For additional information regarding electrical transformers, please contact Dominion Virginia Power.