Nexus Services Holds Job Fair to Fill Positions
Posted:
Updated: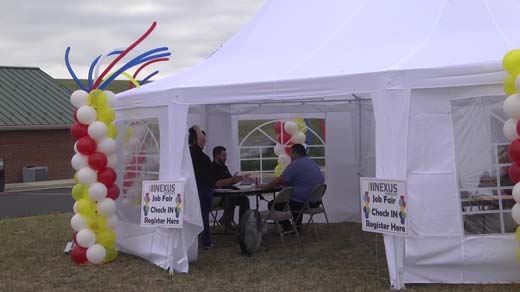 Nexus Services held a job fair Thursday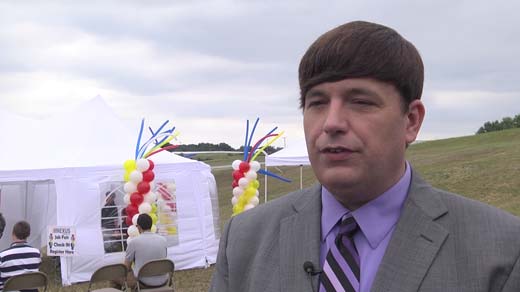 Mike Donovan, Nexus CEO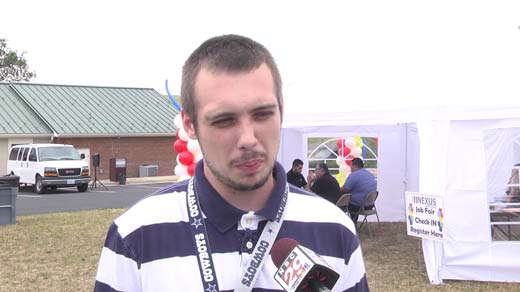 Clinton Griffith, Staunton resident
VERONA, Va. (WVIR) -
One of the biggest new employers in the Shenandoah Valley is on a big hiring spree. Nexus Services is looking to fill more than 100 positions, with hundreds more jobs on the way next year.
The company has its main headquarters in Verona and among other things, Nexus provides charitable bond to inmates and helps immigrants navigate the legal system. It has already brought 75 jobs to the area and is looking to use a job fair to fill more than 100 new positions. Most of the positions will be based out of Augusta County, but several more involve relocation.
"Across brands and across divisions, it's about bringing hope to the hopeless and giving voice to people who don't have it," said Nexus CEO Mike Donovan.
When workers at Nexus greet a prospective employee, the qualifications they're looking for might not be what are typically featured in a cover letter.
"It's 100 percent about what people's passions are. We want to hire individuals," said Mike Donovan, Nexus CEO.
What's unique about Nexus' hiring tactics is that hardly anyone is off the table when it comes to consideration.
"We are about giving people second chances. That's what our entire company is about," Donovan said.
"It's nice to see a company that's trying to help other people instead of just trying to help themselves," said Clinton Griffith, Staunton resident.
As politicians across Virginia and the United States debate "banning the box" for ex-convicts to check while applying for jobs, Nexus says it isn't afraid hire someone with a criminal history.
"We like hiring people who know what our clients go through. So, if you have a blemish on your criminal history from 10 years ago that has prevented you from work, that's not going to prevent you from work here. In fact, it sometimes makes your application stand out," Donovan said.
Nexus says those who weren't able to make it to Thursday's job fair can still apply.
The company is also planning to add roughly 200 positions on top of these 100 plus jobs by the end of fourth quarter 2017, so more openings are on the way.