Khizr Khan: Showing Copy of Constitution at DNC was not Planned
Posted:
Updated: Jul 30, 2016 10:53 PM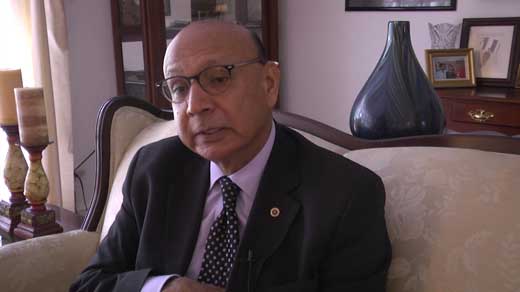 Khzir Khan
ALBEMARLE COUNTY, Va. (WVIR) -
An Albemarle County man who delivered a passionate speech at the Democratic National Convention says one of the most memorable moments was off-the-cuff.
Hillary Clinton invited Khizr Khan to represent his family and honor his son, a University of Virginia grad who died serving as a Marine in Iraq.
At his home in Crozet Saturday, Khan told NBC29 about the days leading up to the convention and the role his wife played in writing the speech.
In a poignant moment, Khan pulled out his copy of the Constitution and offered it to Republican presidential nominee Donald Trump. Khan says that was not planned.
"I had it in my pocket. The original words were, 'Have you read the Constitution of the United States? When you read it look for the words liberty,' and all that. And then I touched my coat like just now and oh my God I've got it here so why don't I just pull it out?
Trump criticized Khan's wife for not speaking during the convention and questioned if a member of the Clinton campaign wrote the speech.
Khan says he and his wife wrote the speech together and that she chose not to speak, because she would become overwhelmed with emotion seeing pictures of her son on the convention screens.