Charlottesville Man Files Lawsuit Against City Council
Posted:
Updated:
File Image: Joseph Draego speaking before City Council (Image courtesy Charlottesville)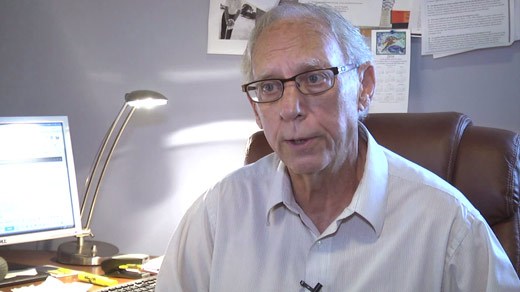 Attorney Jeff Fogel
CHARLOTTESVILLE, Va. (WVIR) -
A Charlottesville man is filing a federal lawsuit challenging City Council's rules for speakers at council meetings.
Joseph Draego voiced his concerns over the influx of Muslim refugees during a public Charlottesville City Council meeting on July 20. Draego said many Muslims are "real good people," but later stated, "the Muslims, monstrous maniacs that they are, read their holy book and then they go out and perpetrate these horrible crimes."
Draego made those comments in response to City Council's resolution supporting gun control in the wake of the mass shooting at a club in Orlando perpetrated by a man of the Muslim faith.
"I think that anybody can interpret anything any way they want," Draego said.
Mayor Mike Signer cut Draego's remarks short, citing council rules prohibiting defamatory attacks on groups or individuals during the public comment period.
Charlottesville police officers ultimately escorted Draego out of the meeting.
Draego is now suing for a First Amendment violation.
"The First Amendment is not designed to protect polite, nice speech that everybody agrees with. It is designed to protect the speech that most people disagree with, and people who are in the minority need that kind of protection," said attorney Jeff Fogel.
Fogel filed a five-page lawsuit Thursday, July 28, in U.S. District Court in Charlottesville. The attorney says council's actions violated his client's First and 14th Amendment rights. The complaint in the suit says the term "defamatory attacks on groups" as outlined in City Council's speaking policies is vague and overbroad.
"I don't agree with Mr. Draego, and, in fact, I found some of his comments offensive. But I'm not about to give the government the right to squelch free speech on their view of what's offensive or not," Fogel said.
Draego tells NBC29 that he is outraged, saying, "somehow they have given themselves power to tell me what I can and cannot say."
City Council is standing by its decision to stop Draego's speech.
"The things that this gentleman was saying in the council meeting was very incendiary, very untrue. He was spouting what I would certainly consider hate speech," said councilor Kristen Szakos.
The lawsuit is seeking a declaratory judgment from the court, as well as an immediate injunction to stop Charlottesville City Council's enforcement of this rule.
Draego hopes this fight will guarantee his right to say what he wants.
"What this conduct is from our City Council is the conduct of fascism pretending to be manners," he said.