Blue Ribbon Commission Elects Leaders
Posted:
Updated: Jul 19, 2016 09:54 PM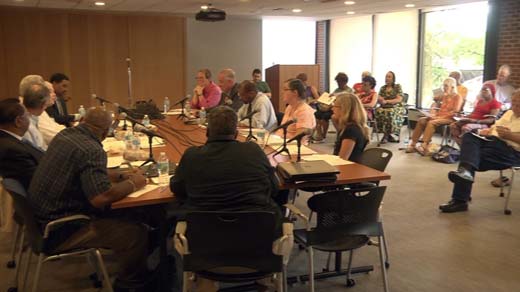 The Blue Ribbon Commission elected leaders at its third meeting Thursday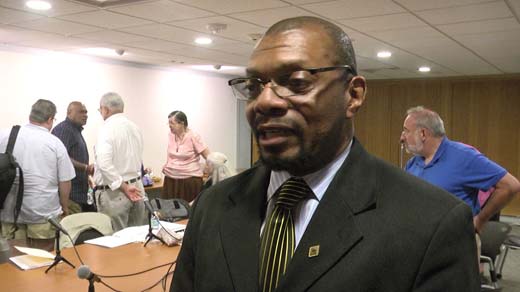 Don Gathers, Blue Ribbon Commission chair
CHARLOTTESVILLE, Va. (WVIR) -
The group tasked with striking a balance between remembering history and respecting race met for the third time Thursday night. At this meeting, Charlottesville's Blue Ribbon Commission selected its leaders.
The commission elected its chair and vice chair Thursday. The leaders will guide the commission until it gives its recommendations to Charlottesville City Council in December.
Growing up in Richmond in the 1960's, Don Gathers saw racism firsthand.
"I remember the early sit-in's at the lunch counters - not being able to sit in certain places in, say, downtown Richmond," Gathers said.
Now, he's chairing Charlottesville's Blue Ribbon Commission along with new vice chair John Mason.
"I certainly don't take the charge lightly. I'm looking forward to not necessarily leading the commission, but working with everyone involved, including the public," Gathers said.
The commission is responding to controversy over Charlottesville's Confederate memorials, like the Robert E. Lee statue in Lee Park.
Some say those monuments create a hostile environment for African-Americans while others argue the memorials preserve Virginia's history.
"We probably need to go a lot more in depth on things other than just the statues," Gathers said.
Thursday, the group looked to other cities like Richmond, Alexandria, New Orleans and Saint Louis for inspiration.
"We've come a long way but we're still nowhere near, as a country, where we should be," Gathers said.
Commissioners say public input is a huge part of the process and part of every single meeting as they work on studying these memorials.
"I think as a charge of this commission that you should investigate the costs of removal so when they make the decision to remove them, and they will, that the citizens will know the cost up front to the taxpayers," said John Hayden, who spoke to the commission.
Commissioners will present their recommendations to the city in December.
The Blue Ribbon Commission also started planning its first community engagement event to get input from the public. That is scheduled set for Wednesday, July 27.