Sweet Briar College Hires National Firm to Assist in Presidential Search
Posted:
Updated: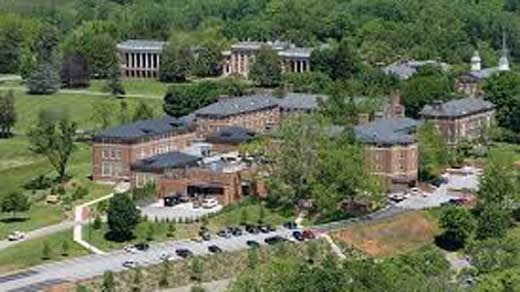 Sweet Briar College photo courtesy of www.sbc.edu
Sweet Briar College News Release:
Sweet Briar College has selected the firm of Storbeck/Pimentel & Associates to help lead the search for the College's next president, the College announced today.
With offices in Philadelphia and Los Angeles, Storbeck specializes in higher education executive recruitment for colleges and universities. The firm has conducted successful presidential searches for women's liberal arts colleges, including Bryn Mawr College, Wellesley College, Meredith College and Cedar Crest College. Storbeck also led presidential searches for highly ranked coeducational institutions such as Sewanee: The University of the South, Brandeis University, Davidson College, Carnegie Mellon University, and American University and Swarthmore College.
"We are excited to have such an accomplished firm guiding us in this important process, but most importantly we are gratified by Storbeck's enthusiasm for the possibilities that lie ahead of us," says Teresa Pike Tomlinson, '87, board chairwoman and chair of the Search Committee.
Partner Anne Coyle will lead the Sweet Briar search for Storbeck.
"My team and I are looking forward to engaging with the Sweet Briar community," Coyle says. "We will be partnering with the Presidential Search Committee to identify and recruit a diverse pool, and ultimately, a visionary leader to build on the College's distinguished history — including the recent outpouring of alumnae support — to guide it to an even more promising future."
In April, Sweet Briar announced that President Phillip Stone would return to retirement, effective July 1, 2017. On July 3, 2015, after prior leadership unsuccessfully attempted to close Sweet Briar, Stone came out of retirement from law and higher education to lead the College through a flawless academic year.
Last summer, with only six weeks before classes resumed, Stone persuaded many students, faculty and staff to return to the College. Under his leadership, Sweet Briar opened on time and without incident. Since then, the College has exceeded its fundraising targets and the College produced the most fiscally responsible budget in more than a decade.
"We owe Phil Stone a tremendous debt of gratitude," Tomlinson says. "He left his life to join us on this journey and he has done a remarkable job. The next president will have big shoes to fill, but with Storbeck's help, we are certain we will find that next visionary leader."
The Presidential Search Committee will be comprised of board members, as well as faculty, staff, alumnae and student representatives. The Board of Directors is committed to a broad stakeholder engagement process in this important effort.
---
Sweet Briar College was founded in 1901. More than a century later, we continue to empower and educate young women to build and reshape their world however their passions lead them. Sweet Briar prepares women (and at the graduate level, men as well) to be productive, responsible members of a world community. It focuses on personal and professional achievement through a customized educational program that combines the liberal arts, preparation for careers and individual development. The faculty and staff guide students to become active learners, to reason clearly, to speak and write persuasively, and to lead with integrity. They do so by creating an educational environment that is both intense and supportive and where learning occurs in many different venues, including the classroom, the community and the world. Sweet Briar College is located in the foothills of the Blue Ridge Mountains in Central Virginia on 3,250 acres. For more information visit www.sbc.edu.
Storbeck/Pimentel & Associates is a woman-and minority-owned company with more than 50 employees and with two main offices in Philadelphia and Los Angeles. Fully one third of all searches conducted by Storbeck are for the top leadership positions — president, chancellor, head or CEO. Collectively, our consultants have more than a hundred years of experience in the executive search industry and have conducted approximately 2,000 executive-level searches for higher education and nonprofit clients over the last two decades. Partner Anne Coyle conducts searches for leadership, academic and managerial positions for a wide variety of educational institutions, including private and public colleges and universities and independent schools. Anne has more than 25 years of experience in executive search, higher education, business and government. Prior to joining Storbeck/Pimentel & Associates, she spent several years with an international search firm, where she focused on educational searches. Prior to that, she was the director of admissions at the Yale School of Management.
Sign Up for Email Alerts

Sign up to receive news, weather, and breaking news emails from the NBC29 newsroom in your inbox daily.

* denotes required fields






Thank you for signing up! You will receive a confirmation email shortly.