PVCC Holding Conference to Showcase Positive Aspects of Government
Posted:
Updated: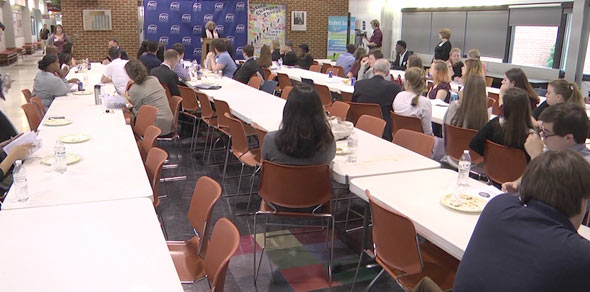 Positive Action Conference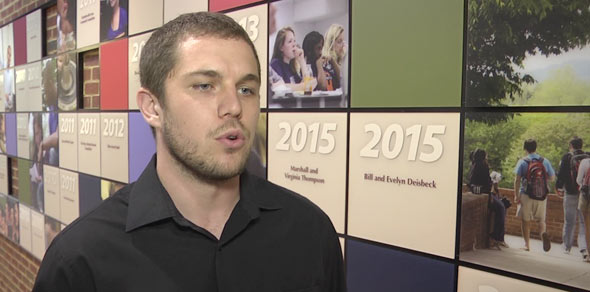 Daniel Berti, an organizer of the event
ALBEMARLE COUNTY, Va. (WVIR) -
Students at Piedmont Virginia Community College are hoping to show people how local government influences their everyday lives.
On Saturday students are hosting the first-ever Positive Action Conference. It's something students themselves organized to show how important not just the federal government is, but also state and local governments.
Daniel Berti wants to motivate his classmates at Piedmont Virginia Community College to make a change.
"You don't have to be the president, or a U.S. senator or something to do that," said Berti, the organizer of the event.
Berti is part of a team trying to show other students how state and local government decisions impact people's everyday lives through a new conference.
"A lot of people don't really think that they matter, or not that they don't matter, but that they don't have power, any sort of power in today's political world," Berti said.
On Friday night PVCC's Positive Action Conference kicked off with dozens of students and some state leaders.
"Some decisions are made at the federal level, some at the state and some at the local. The headlines and the television talk about what's going on at the federal level and that's what people are transfixed on. While lots of important decisions happen at the state and local level," said Democratic State Senator Creigh Deeds, 25th-District.
Virginia Delegates Rob Bell and Steve Landes were also at the event, encouraging students to get involved.
"Local government frankly is where leadership is most needed," Deeds added.
On Saturday, local officials will meet with students to talk about different issues.
"We have a race and class panel discussing, and particularly in Charlottesville, this is a big issue with the recent, goings on with the Lee Statue and Lee Park," said Berti.
Charlottesville City Council is weighing what to do with a Robert E. Lee statue as people argue whether it's an offensive symbol of racism, or a valuable piece of history.
The conference runs Saturday from 8 a.m. to 4 p.m. It is only open to students. More than 70 people have already signed up to attend.