Albe. Co. Man Shares Story of False Confession with Dateline NBC
Posted:
Updated: Feb 14, 2016 08:00 PM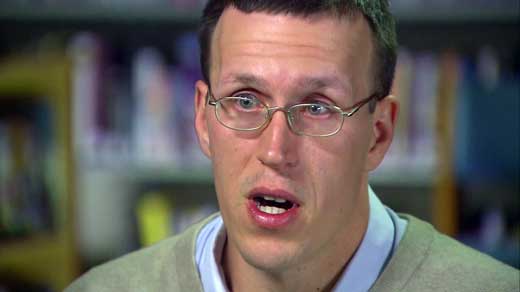 Robert Davis on Dateline NBC
ALBEMARLE COUNTY, Va. (WVIR) -
An Albemarle County man who spent nearly his entire adult life behind bars is now sharing his story with a nationwide audience.
Sunday, in a Dateline NBC special, Robert Davis opens up about his false confession to Albemarle County police and what's in the cards for him now that he's a free man.
Dateline has been following this story for several years. Correspondent Keith Morrison says he was looking for a story to highlight the issue of false confessions. When he heard about Davis, he knew this story would catch people's attention.
Davis says he was scared, young, and naive at the time of his 2003 arrest in the murder of a Crozet woman and her 3-year-old child. More than a decade later, Davis tells Morrison that he was under the impression a confession was his ticket out of the interrogation chambers.
Morrison: "Did you think if you confessed, it would all get straightened out eventually or something?"
Davis: "Yeah. I just wanted to tell them what they wanted to hear."
Since his conviction, multiple experts have raised questions about Davis' potentially coerced confession to police.
Rachel: "When you're doing these stories, do you ever think to yourself, this is too crazy how could something like this have actually happened?"
Morrison: "Yeah, all the time actually. If you say that you know you're in to a good story. Truth is stranger than fiction many many times."
In recent years, a pair of siblings who originally said Davis helped them carry out the crime recanted, saying they lied about his involvement.
In December 2015, Gov. Terry McAuliffe granted Davis a conditional pardon and he walked out of prison a free man.
Rachel: "Do you think that this story has the potential to change our justice system?"
Morrison: "I'm hoping that it does and I'm hoping that this combined with similar stories, but many people that we've spoken to have said that this is the case that could really precipitate the change. This is the story."
The Dateline episode aired on Sunday, February, 14. It is now available online. Click here to watch it on NBC.com