Central Virginia Organization Advocates for Marijuana Decriminalization
Posted:
Updated: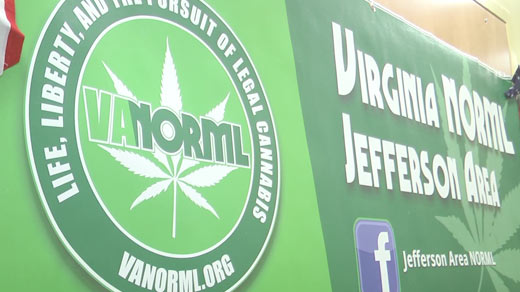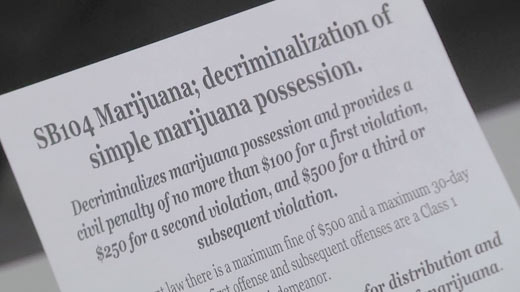 Senate Bill 104
ALBEMARLE COUNTY, Va. (WVIR) -
Some people in central Virginia are urging lawmakers to overhaul the commonwealth's marijuana laws.
Supporters of decriminalization say Virginia's current laws disproportionately impact minorities.
Advocates say decriminalization could save the state tens of millions of dollars each year. This week they're proposing changes to the General Assembly for the second year in a row.
On Tuesday Jefferson Area NORML, or the National Organization for the Reform of Marijuana Laws, met to prepare for a big day later this week. The group is lobbying the Virginia General Assembly in support of Senate Bill 104. The bill decriminalizes marijuana making the penalty a fee instead of jail time.
The president of Virginia NORML says her son spent three months in jail for possessing less than an ounce of marijuana.
"That event really derailed his life for almost a couple of years and actually a little bit longer by the time he finished his probation and all of the requirements he had, it was challenging for school and jobs," said Pamela Novy the executive director of VANORML.
The bill creates a civil penalty of no more than $100 for a first violation, instead of a maximum $500 fine and maximum 30 day jail sentence. It would also reduce criminal penalties for distribution.