Neighborhood Family Health Center Opening in Charlottesville
Posted:
Updated: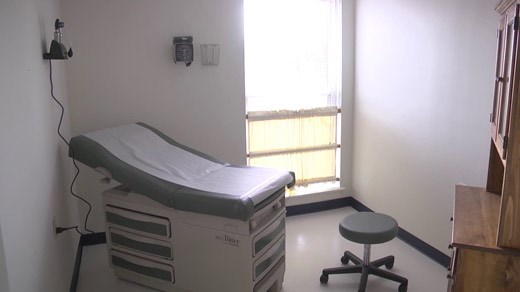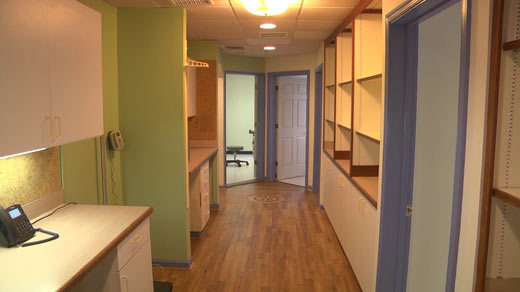 CHARLOTTESVILLE, Va. (WVIR) -
A new health center that helps lower income families will soon be open in downtown Charlottesville.
The nonprofit Central Virginia Health Services (CVHS) held a ribbon cutting ceremony at its sixteenth location Friday morning.
The Neighborhood Family Health Center is located on the third floor of 901 Preston Avenue.
The center is scheduled to open on Monday, December 14, and will serve people of all ages, with pre-natal care and behavioral health alongside primary care.
A physician, nurses and psychologist will offer primary care services Monday through Friday on a sliding scale.
"Anyone, from anywhere, no insurance, don't need insurance, have insurance, we accept almost every insurance that exists," said Rod Manifold with CVHS.
The center will operate from 8 a.m. to 4:30 p.m. Monday through Friday for the month of December, with extended hours starting in January.
Appointments can be made by calling 434-227-5624.
Media Release from Central Virginia Health Services:

Central Virginia Health Services (CVHS) is pleased to announce that it will open its new community health center, Neighborhood Family Health Center (NFHC), in downtown Charlottesville on December 14th. NFHC will be located on the third floor of 901 Preston Avenue.

Executive Director Rod Manifold explained that the location is conveniently located downtown, is on a bus line, and has parking available behind the building. "Available and affordable properties in downtown Charlottesville are few and far between, which is obvious to anyone who works in this thriving City," Manifold noted. "We will work hard to make everyone feel welcome at this location." NFHC, a Federally Qualified Health Center, will open as scheduled. A community Open House will occur in early spring. The media are invited to a ribbon cutting on Friday, December 11, at 9:00. We have invited a number of our key partners, but our space is limited and the general public is not invited.

Neighborhood Family Health Center will offer family medical services for anyone of any age. Prenatal care and behavioral health will also be offered. NFHC will take most insurance plans and offers a sliding fee to anyone with an income under 200% of Federal Poverty Level. CVHS is working with the Charlottesville Free Clinic to develop a joint dental care program. NFHC will offer evening hours three days a week to be user friendly for those who find it difficult to take time away from work to see their health care provider.

Ms. Sinziana Hada, Ms. Ananda Cronin, and Mr. Steve Fetcho, Family Nurse Practitioners, and Dr. David Streicher, psychologist, will make up the initial provider team. Ms. Hada works for CVHS at another site, but will transfer to NFHC. She received her undergraduate degree from the University of Virginia and her Master of Science in Nursing/Nurse Practitioner from Georgetown University in Washington, DC. Ms. Hada has considerable experience as a Registered Nurse, serving in pediatric and neonatal intensive care units. During her clinical rotations while completing her graduate work, Ms. Hada worked in a variety of settings across Virginia, including the Health Center for Women and Families in Farmville, another CVHS site. Additionally, she has volunteered in a number of community settings.

Ms. Cronin received her first bachelor's degree from the University of Tennessee (psychology) and M.A. from VCU in counseling psychology; her Bachelor of Science in Nursing and Master of Science in Nursing/Nurse Practitioner from UVA. She has also traveled extensively and has been a business owner prior to becoming a Nurse Practitioner. She believes that her role is to work with patients in a safe and trusting environment. Mr. Fetcho received a BS in Biology from Fordham University in New York, his Bachelor of Science in Nursing from St. Mary's College and his MSN/Nurse Practitioner from UVA. He has worked in various hospital settings, including in emergency care and telemetry, and had made presentations on several health topics. Both Ms. Cronin and Mr. Fetcho have previously worked with the Charlottesville Wellness Center; CVHS is pleased to have them both join the NFHC.

Dr. David Streicher has worked for CVHS for seventeen years, practicing at Central Virginia Community Health Center, providing counseling for individuals, couples, group psychotherapy, triage, substance abuse counseling, and a number of behavioral, intellectual and personality assessments. His PhD in clinical psychology was received from VCU as was his Master of Science in clinical psychology. His specialties are substance abuse and group psychotherapy. Clinical experiences include work with adolescents and veterans as well as work with a general population while at Central Virginia Community Health Center.

"Our goal is to provide exceptional health care to our patients and encourage our patients to be an active part of their own health care team," Dr. Randall Bashore, Clinical Director, comments.

The NFHC team of providers looks forward to serving residents of the Charlottesville area, with a particular emphasis on providing care for those living in the downtown area.

To make an appointment, please call 434-227-5624.
Sign Up for Email Alerts

Sign up to receive news, weather, and breaking news emails from the NBC29 newsroom in your inbox daily.

* denotes required fields






Thank you for signing up! You will receive a confirmation email shortly.