AHIP Awarded 2015 Virginia Governor's Housing Award
Posted:
Updated:
Albemarle Home Improvement Project (AHIP)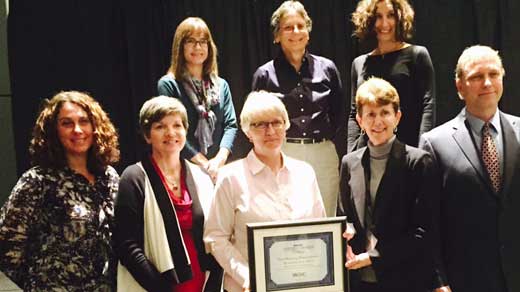 AHIP receives the 2015 Virginia Governor's Housing Award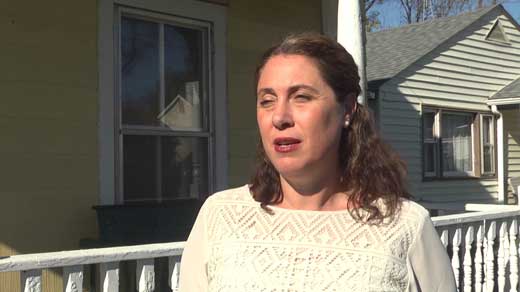 Ravi Respeto, of AHIP Block-by-Block Charlottesville
CHARLOTTESVILLE, Va. (WVIR) -
Virginia Governor Terry McAuliffe is applauding the hard work of a Charlottesville nonprofit group for the work they've done to help fix houses in the community.
The Albemarle Home Improvement Project (AHIP) has received the 2015 Virginia Governor's Housing Award for their Block-By-Block project in Charlottesville.
Over the past two years, they've helped 24 low income homeowners make critical repairs in the Page Street and 10 ½ Street neighborhood.
"It's one of the older neighborhoods in Charlottesville, so they've been really happy to have a group come in, a nonprofit come in and basically partner with them in helping them to revitalize their homes, weatherize their homes, basically make them safe and secure," said Ravi Respeto, of AHIP Block-by-Block Charlottesville.
AHIP hopes to expand its work into new neighborhoods and will be making a special effort to help the elderly whose homes need special repairs.
AHIP Press Release:
Charlottesville, VA — November 20, 2015 — AHIP Home Repair Nonprofit and the City of Charlottesville were recognized on Thursday, Nov. 19 by Virginia Governor Terry McAuliffe for its Block-by-Block Charlottesville (BxBC) initiative that helped 48 low-income homeowners over a two-year period make critical repairs to their homes. The award was presented during a luncheon held by the Virginia Department of Housing and Community Development at the annual housing conference in Hampton, VA.
"Creating a stable place for our residents to live is a key component in our efforts to build a new Virginia economy," said Governor McAuliffe. "These housing awards recognize outstanding and innovative efforts in crafting effective solutions for the Commonwealth's complex array of housing needs. I applaud the winners for the great work they are doing."
BxBC transforms housing rehab into a massive, high-visibility collaborative community effort. Homeowners in 10th and Page neighborhood struggle with aged houses, many of which were built in the early 1900s. Their homes have outdated and deficient systems, health and safety hazards, years of deferred maintenance, and inefficient and inadequate structures. The success of BxB has allowed AHIP and the City to launch Phase Two of the community revitalization project into the east side of 10th and Page and the Orangedale and Prospect neighborhoods over the next two years.
"We are thrilled to receive this recognition for our work in the 10th & Page neighborhood," Jennifer Jacobs, AHIP executive director, said. "We are so grateful to the city of Charlottesville and to all of our program and philanthropic partners for joining our Block-by-Block initiative."
About AHIP –
AHIP, Charlottesville and Albemarle's home repair nonprofit helps keep our neighbors in need safe, warm and dry in their homes. For nearly 40 years, AHIP has helped thousands of families with critical home repairs—small, urgent repairs, on up to large home rehabilitations and replacements. AHIP can build a handicap ramp for a senior citizen or a replacement home for a family living without indoor plumbing—and everything in between. For more information, visit www.ahipva.org.