Albemarle Co. Beekeepers Visit Clark Elementary School
Posted:
Updated: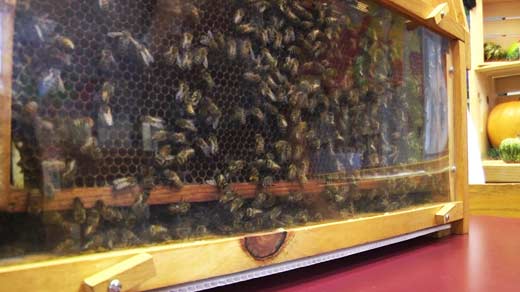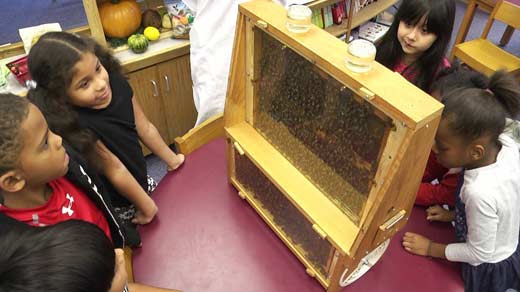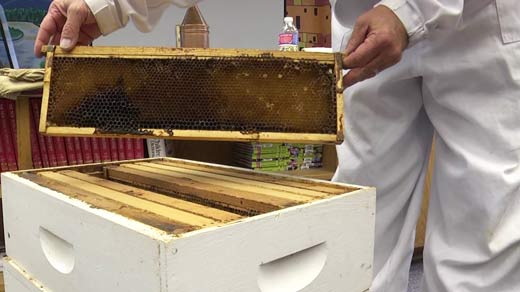 CHARLOTTESVILLE, Va. (WVIR) -
Clark Elementary School in Charlottesville was buzzing with excitement Friday thanks to a visit from some area beekeepers.
Two beekeepers from Albemarle County showed a group of second-grade students the inside of bee hive frames and the process for removing honey. They also explained why honeybee pollination is essential to life and many foods we eat.
"When you eat a hamburger you don't think about the fact that the honeybee pollinated the clover and the alfalfa that the cow ate that you get the hamburger from," said beekeeper Ken Hall.
The students got an up close look at a display hive with hundreds of live busy bees inside, as well as a chance to taste a sample of fresh off-the-comb honey.
"The color and the flavor of the honey actually comes from the particular nectar source from the flowers that the bees visited. So, in part of this we can show them how you have all sorts of different honeys, all sorts of different tastes," Hall said.
"It was so cool, and I'd never seen a bee so close up before," said Nilab Sultan.
The garden coordinator for Clark Elementary says that school's garden attracts a lot of honeybees, so the students will now be able to take the knowledge they've learned and see it in action there.
"Hopefully when they're out in their garden and they see the bees flying around, they will remember seeing the bees here, remember why they're important, and understand in the planting, like they are how they actually help the environment," said Hall.
The beekeepers' visit was a final way to cap off City Schoolyard Gardens' Farm to School Week in Charlottesville schools.