Sen. Warner Meets with Central VA On-Demand Business Participants
Posted:
Updated: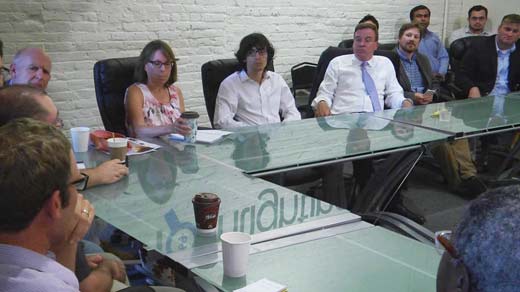 Sen. Warner meeting with business community in Charlottesville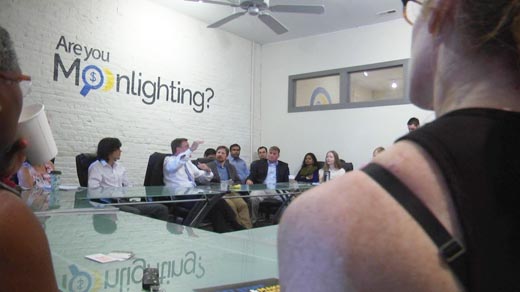 CHARLOTTESVILLE, Va. (WVIR) -
Small business owners in Charlottesville have some new ideas to succeed online. They took part in a roundtable discussion Wednesday that included Virginia Senator Mark Warner (D).
Everyone at the day's meeting works in the on-demand economy or "gig economy" in Charlottesville. That means they are the people driving Uber rides, or making a living through social media and internet platforms.
"The business of people around you; social media, Facebook, Twitter, LinkedIn. All of that makes it so accessible for you to find employment, or in this case, look for somebody to hire," said Moonlighting CEO Jeff Tennery.
The group of on-demand businesses and employers discussed how government should provide for people who no longer work a 9 p.m. to 5 p.m. job.
"Support different types of programs that help moonlighters, help 10-99ers siphon a piece of their earnings, and help them have the right programs and plans for them to be able to get the healthcare benefits, to have the disability, to have the savings and the retirement," listed Tennery.
"People love the freedom, the flexibility, the ability to be kind of your own boss, but they also realize that we need some level of social insurance. Whether its unemployment or workman's comp or disability," Warner said. The senator added, "Do we really want an economy where there's nothing between doing well and being back on basic government benefits?"
Senator Warner says he's working to develop a solution for businesses concerns about benefits, while avoiding introducing too much politics that could squelch innovation and development.