Groups Protest Power Companies at Cville Freedom of Speech Wall
Posted:
Updated: Sep 01, 2015 08:09 PM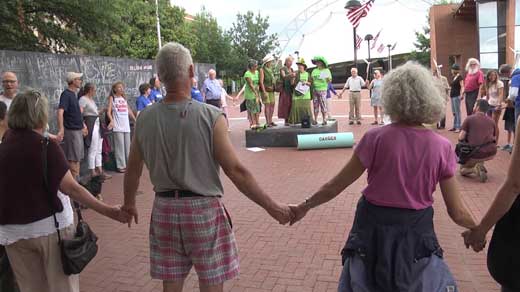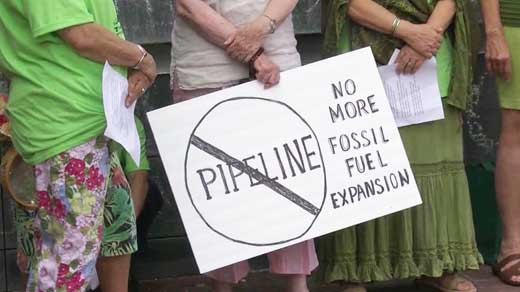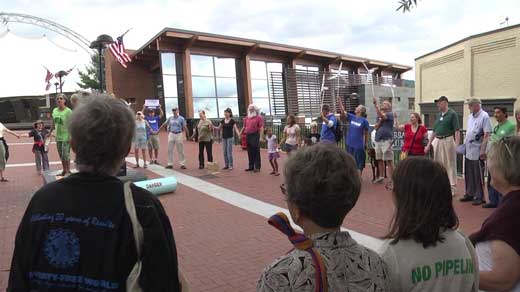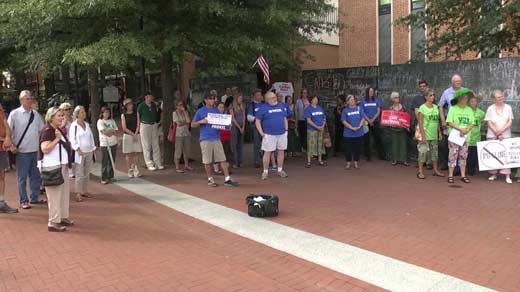 CHARLOTTESVILLE, Va. (WVIR) -
A group of people who are against the fossil fuel industry putting infrastructure on private property, made a stand Tuesday evening in Charlottesville.
The Blue Ridge Environmental Defense League (BREDL) met at the Freedom of Speech Wall on the Downtown Mall. Their protest is personal; many of them are battling Dominion Resource's proposed Atlantic Coast Pipeline.
The protesters are just one of many taking part in the Hands Across Our Land movement in eight different states. Participants are holding hands in solidarity to call attention to the problems rural America can face against fossil fuel companies. Protestors do not want companies like Dominion to build infrastructure on private property.
"Dominion wants to force so many property owners to have their large-diameter, high pressure line go through our backyards. And so many homeowners feel deeply violated by this intrusion," said Joanna Salidis with Friends of Nelson.
Participants are also protesting government officials who they say quietly write laws favoring the fossil fuel industry over health, safety and welfare of people.
Dozens of other groups are protesting in Augusta, Nelson, and Buckingham Counties as well as in Richmond.