Charlottesville, Albemarle Honoring Memory of Robin and Mani Aldridge
Posted:
Updated: Jun 10, 2015 06:19 PM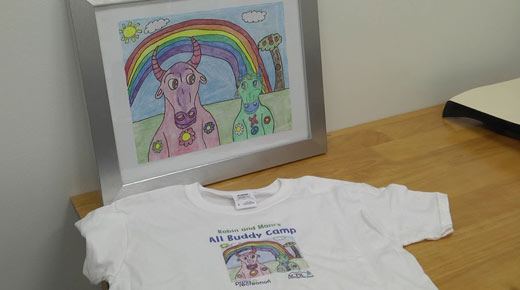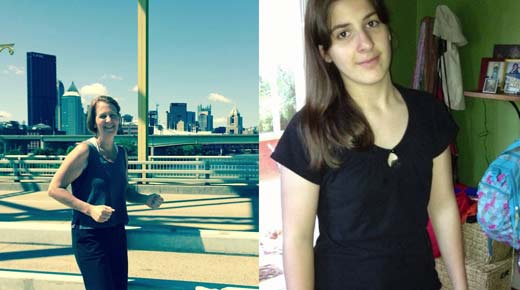 Robin and Mani Alridge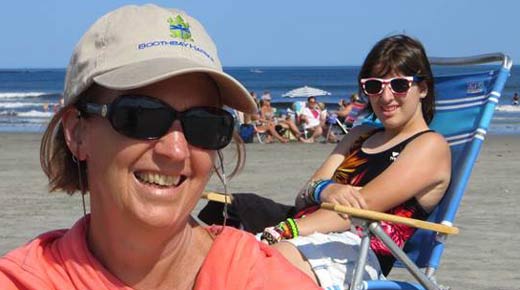 Robin and Mani Aldridge
ALBEMARLE COUNTY, Va. (WVIR) -
The man accused of killing a teacher and her daughter in Charlottesville will be in front of a judge Thursday afternoon.
Gene Washington stands accused of beating Robin and Mani Aldridge to death and setting their home on fire back in December.
Now, Charlottesville and Albemarle County have partnered to honor the slain mother and daughter.
Each summer, Robin Aldridge taught a special needs preschool class in the county and Mani would help out.
Their work is the inspiration for the All Buddy Camp, a free day camp being held by both city and county Parks and Recreation departments.
High school students from Albemarle Co. and Charlottesville will be "big buddie" paired with 4 or 5-year-old "little buddies" with disabilities.
Organizers say the activities and field trips will honor Robin Aldrigde's passion for special education students and Mani's love of arts, dance, music and drama.
"So the camp is really a tribute to the two of them. To really honor the memory of her as a teacher working with preschool students with special needs. And then to honor Mani's memory, because she was very involved in the arts," said Sarah Blech with Charlottesville Parks and Rec.
Right now, the camp has 12 little buddies registered to participate. All of those youngsters will attend for free when the camp starts on June 15 at Jackson-Via Elementary School.
---
Press release from the city of Charlottesville:
CHARLOTTESVILLE, VA - Robin Aldridge was a long time special education teacher, advocate and friend. Her daughter Mani, a student at CHS, loved the arts - drawing, dance, music, and drama. In their honor, Charlottesville and Albemarle County Parks and Recreation have partnered to create Robin & Mani's All Buddy Camp, a week-long summer camp for 4-5 year old students with disabilities. The camp will run daily from Monday, June 15-Friday, June 19 from 8:30am-12:30pm at Jackson-Via Elementary School.

Robin and Mani's All Buddy Camp will help participants build self-esteem, develop better social skills and self-expression, make and maintain friendships, and improve fine and gross motor skills by partnering preschool students with disabilities with local high school students as 'buddies' in a holistic program centered on creative arts, special activities, and field trips.

All Buddy Camp is a unique volunteer opportunity for rising juniors and seniors attending an Albemarle County or Charlottesville City High School. A "buddy" at All Buddy Camp is paired with a preschool age student with special needs and works cooperatively with our professional program staff. Buddies work one-on-one with each other for the entire week of All Buddy Camp.

The Buddy Program experience often satisfies a student's community service requirements for graduation. In addition, because of this experience, many Buddies have expressed interest in pursuing a career in a related field, including special education, occupational or speech therapy, art and music therapy, etc., as they enter college.

This camp may also encourage future professionals, by providing hands-on training via a "buddy system" for local high school and college students interested in working in the field of special education, recreation, fitness, or the arts.

An application process is required for those interested in becoming a Buddy. Students accepted into the program participate in mandatory orientation sessions in order to prepare for the experience.

Buddy Camp Goals and Objectives:

- Create a safe, healthy and fun environment for children.

- Maintain an emotionally healthy environment for children to gain confidence, self-respect, and essential life skills.

- Promote positive peer interaction among all participants.

- Provide opportunities for youth to engage in art, music and leisure activities while introducing campers to a variety of new experiences and skills.

- Create an environment that will foster ethical, responsible, caring young people.

- Teach them how to make positive and responsible choices.

- Develop an understanding and mutual appreciation of persons of diversity.

- Last but not least - HAVE FUN!

About Robin and Mani Aldridge

Robin and Mani were a mother and daughter who were tragically and prematurely lost to all of us who knew and loved them. Robin was a devoted and loyal mother, daughter, friend and gifted special needs preschool teacher. Mani was a high school student with a zest for all life had to offer. They both loved music, art and dance.

Each summer Robin taught a special needs preschool class in Albemarle County and Mani was always right there with her, helping in the classroom. Robin had a passion for helping young children acquire the social skills and problem solving skills they would need to get along with one another at school and in life. When Mani was in preschool, friends and family would often ask her about her day at school and about friends she played with. Mani always told us "All buddy my friend, every day".
Sign Up for Email Alerts

Sign up to receive news, weather, and breaking news emails from the NBC29 newsroom in your inbox daily.

* denotes required fields






Thank you for signing up! You will receive a confirmation email shortly.