Dominion Hosts Public Pipeline Discussion with FERC in Nelson Co.
Posted:
Updated: Jan 14, 2015 10:30 PM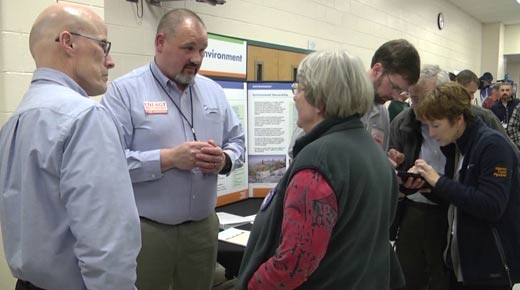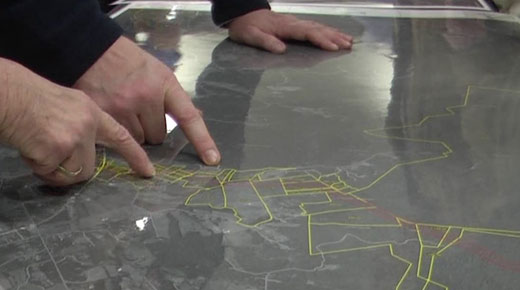 NELSON COUNTY, Va. (WVIR) -
Hundreds of people came out to Nelson County High School to learn about a proposed natural gas pipeline that would cross around 40 miles of the county.
They spoke with representatives of the company proposing that project, Dominion Resources, and many made their voices heard in opposition.
Wednesday night's meeting was also the first time affected landowners have had the opportunity to talk with representatives from the Federal Energy Regulatory Commission (FERC) that will have the final say on approving or denying the project.
People didn't waste the chance to make their voices heard; Many took part in chanting, "No pipeline."
Heidi Cochran's house is 75 feet from the planned route, and she says she didn't like what she heard.
"If 1,100 feet is a high impact area - they said boulders, rocks, dirt, debris, and all that - what happens to a home and your family and your children within say 50 to 75 feet of that? They had no answer for that," Cochran said.
Dominion is currently suing 120 landowners in Nelson and Augusta for not allowing the company on their land to survey for the project.
"We have followed the statute of the commonwealth of Virginia, so we feel confident that we're going to be able to affirm our right to survey on their property," said Dominion spokesperson Frank Mack.
There are some people living in the county that say they support the project for bringing business and jobs.
"Nelson County is showing a loss in population as of 2010, and income levels, we do not match per capita the other areas, others towns, communities," Bob Cleminson said.
People at the meeting also got to speak first-hand with FERC for the first time, and representatives say it was productive.
"We want to have an engaged public that gives us thoughtful substantive comments that help us tailor our environmental review for the project," said FERC representative Kevin Bowman.
Going forward, people against the project say they won't give up the fight.
FERC says they are planning another community meeting for March, and will have that date on their website soon.
Dominion plans to officially file for the Atlantic Coast Pipeline this summer.