New UVA Fraternal Organization Agreements Focus on Safety
Posted:
Updated: Jan 07, 2015 05:54 PM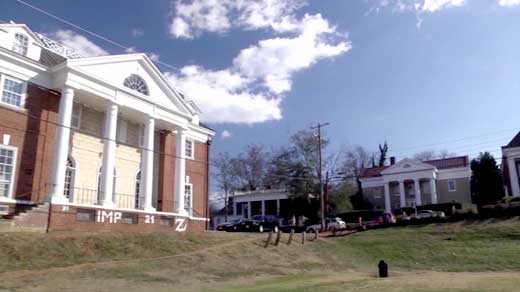 CHARLOTTESVILLE, Va. (WVIR) -
Fraternities and sororities at the University of Virginia have a new set of safety rules to follow now that they are
reinstated
. The changes are in response to the
Rolling Stone magazine article
about an alleged gang rape at UVA. The question now is, how to enforce them, and who will do it?The
Inter-Fraternity Council
(IFC) has updated its Fraternal Organization Agreement (FOA) with the university. The updated FOA focuses heavily on how parties are monitored.
In a two-page addendum, the IFC spells out that three brothers must be sober at each fraternity function. Additionally, a chapter must register any and all functions with the IFC four days in advance of any weekend.
The agreement states no premixed drinks like punches can be served, and chapters can only serve hard liquor if it hires a licensed bartender. Hired security agents from an outside vendor must be at the entry point of any function with a guest list.
"The changes that were made in that addendum, particularly the part about having a higher mandated level of sober brothers, are going to be really critical to just making sure that everybody is going to be having a safe time and a good time," said Abraham Axler, the chair of the representative body for student council.
Administrators say they are glad that the fraternal agreements are clarifying issues that need to be addressed.
"They're addressing specifics around alcohol, they're addressing specifics about entry into the parties and they're focused on creating a general atmosphere of safety and taking those appropriate steps," said Marsh Pattie, an associate dean of students.
Both administrators and students want to make sure any and all criminal actions that violate these new rules be dealt with immediately.
"When the behavior steps into the criminal, I think you absolutely have to involve the university police or the Charlottesville police," Axler stated.
Charlottesville police and they say they're expecting to meet with the university by the January 16 deadline when the FOAs are due, to go over how enforcement policies will be handled.