Jefferson School African American Heritage Center Receives $7K Grant
Posted:
Updated: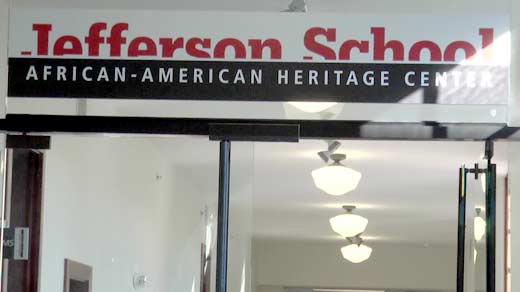 Jefferson School African American Heritage Center
CHARLOTTESVILLE, Va. (WVIR) -
A center in Charlottesville dedicated to preserving African-American culture has received a big award. The Charlottesville Area Community Foundation is awarding $7,000 to the Jefferson School African American Heritage Center.
The money will help the center develop a mobile app, brochure and website for a African-American heritage walking and driving trail that tours people through the city and Albemarle County.
"What we're trying to do is talk about communities and the ways in which African-American communities in this region, in Albemarle County, have developed. And that's history that goes way back to the early 18th century," said Andrea Douglas, the executive director of the Jefferson School African American Heritage Center.
Stops on the tour include dozens of churches, businesses, and schools that celebrate African-American history.
---
Jefferson School African American Heritage Center Press Release:
(Charlottesville, VA) The Jefferson School African American Heritage Center has received an award from the CACF's Community Endowment Fund to support the development of a mobile application, brochure and website for the area's most comprehensive African American Heritage walking and driving trail.

"The CACF and BamaWorks have been instrumental in building the Heritage Center's genealogy program," says executive director Andrea Douglas. She continues, "the trail is an initiative of our Isabella Gibbons Local History Research Center, which BamaWorks supported in 2012. We are collaborating with the Central Virginia History Researchers, a partnership of local historians, anthropologists, database designers, and community residents; the Burke, Brown, Steppe Afro-American Genealogy Society, a local group known for their development of exhibitions that describe the African American experience in Charlottesville; Preservation Piedmont, a local grassroots nonprofit dedicated to preservation advocacy; and the Virginia Foundation for the Humanities, to create a trail that addresses the region's history from the colonial period through the civil rights era. "

According to Douglas, "a historic trail such as this provides a broader understanding of the lives of enslaved, free, and emancipated peoples by demonstrating the full scope of communal life in our region. More than just a map of various sites, the trail will be content rich and afford access to primary documents. It will focus on commercial, educational, recreational, and religious sites, highlighting land ownership, political and civil rights activities and burial practices. Once completed the trail will offer Charlottesville's citizens a more nuanced and informed sense of self, while visitors to the area are offered a fulcrum from which to understand Charlottesville. Planning for the trail began in 2013 and its first iteration will be completed in 2015, as part of the celebration of the 150th anniversary of the 1865 opening of the original Jefferson School. Earlier in the year the Heritage Center received funding from the CACVB to support marketing of the trail.