Charity: Ex-Gov Should Volunteer, Not Go to Prison
Posted:
Updated: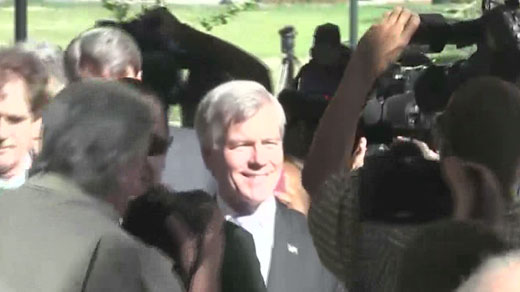 Bob McDonnell
By LARRY O'DELL
Associated Press
RICHMOND, Va. (AP) - An international relief organization wants a judge to allow former Virginia Gov. Bob McDonnell to perform community service rather than serve prison time for his federal corruption convictions.
Operation Blessing International said Tuesday it collaborated with defense attorneys and offered McDonnell jobs heading its hunger relief program in Appalachia or working at its orphanage and fish farm in Haiti.
Tuesday is the deadline for lawyers to submit sentencing recommendations. McDonnell faces up to decades in prison, although federal sentencing guidelines likely will call for much less.
Sentencing is Jan. 6.
The former governor and his wife, Maureen, were convicted of accepting more than $165,000 in gifts and loans from the CEO of a dietary supplements company in exchange for promoting his products. Maureen McDonnell will be sentenced Feb. 20.
Copyright 2014 The Associated Press. All rights reserved. This material may not be published, broadcast, rewritten or redistributed.