St. Anne's Hosts Annual Tailgate Donate Blood Drive
Posted:
Updated: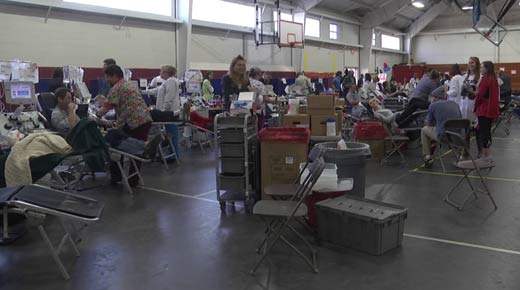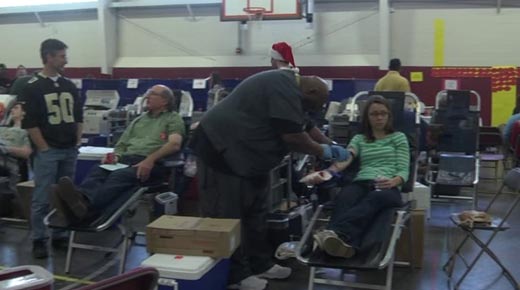 CHARLOTTESVILLE, Va. (WVIR) -
A blood drive with a football tailgate theme is giving back to the community in memory of a Charlottesville woman.
Lee Silver and other parents from Saint Anne's Belfield School started the Tailgate Donate blood drive four years ago after Silver's wife was diagnosed with leukemia. This year, the donor drive in her memory collected more than 230 units of blood.
"Blood is in great demand, and there's no substitute for blood. You can't make it, you can't really store it for very long so there's a constant need to replenish the blood supply," said Silver.
Silver says giving blood this time of year is especially important because many regular donors take the holiday season off.
For some, the holidays are just the reason to donate.
"When we get into the holiday time, people get into that giving spirit," said Ryan Hubbard with Red Hub Food Company. "And what better way to give than to help someone who really needs blood."
Gregory Coffin, whose brother had leukemia as a child, says the Tailgate Donate drive hits home for him.
"He received a lot of transfusions, a lot of platelets, and every single one of those donations helped save his life. So I'm here to pay back what those people did for my brother, and pay it forward to the next person who needs it," said Coffin.
Silver says hopes the Tailgate Donate drive encourages younger students to become lifelong donors.