Hundreds Remember Aldridge Family at Earlysville Memorial
Posted:
Updated: Dec 27, 2014 06:27 PM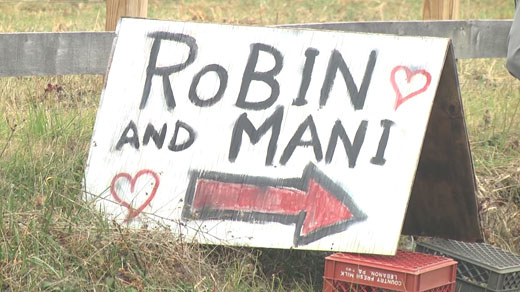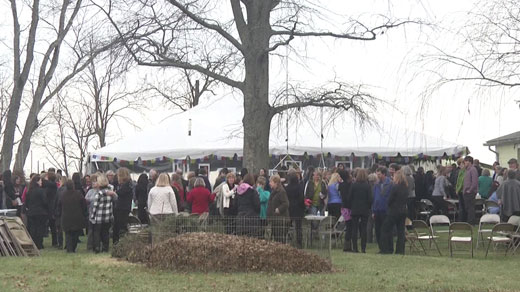 ALBEMARLE COUNTY, Va. (WVIR) -
About 300 people paid their respects to the Aldridge family during Saturday afternoon's memorial in Earlysville.
Police say Robin and Mani Aldridge were beaten to death at their home on Rugby Avenue before someone set their house on fire Friday, December 5. Gene Washington has been charged with two counts of first-degree murder in connection with the case.

The memorial service was held at Jo Kohlmann's home in Earlysville. Kohlmann is a close family friend who knew Robin Aldridge as a fellow teacher for 20 years. Robin taught special education at Hollymead Elementary in Albemarle County and Mani was a junior at Charlottesville High School.

"This has been a really special place for both Mani and Robin, and it just seemed natural to both Mani and Robin to want to be out here, and to all of Robin's friends, we just said this is where it has to be, this is where we have to have the celebration of both of their lives," said Kohlmann.

Kohlmann says her life will never be the same with the loss of the Aldridges. "We've cooked out here, and played with animals out here, and had dinner parties and parties out here, and Mani met her first horse out here, she rode her first horse out here in the fields with us," she said.

Kohlmann says the turnout at the memorial shows the impact Robin Aldridge had on the community, and how much she will be missed.

"I just keep seeing people and thinking I know you because of Robin, I know you because of Robin, and it feels like Robin was this hub, and we're all the spokes in this wheel, and so many of us are connected to one another because of Robin," said Kohlmann.

A public candlelight vigil is planned for Sunday night on Charlottesville High School's upper baseball field. The vigil begins at 8 p.m.