Police Investigating Rugby Ave. House Fire as Homicide
Posted:
Updated: Dec 07, 2014 04:50 PM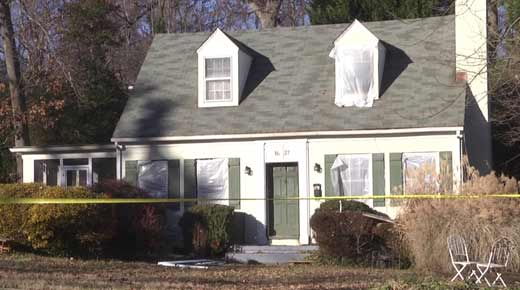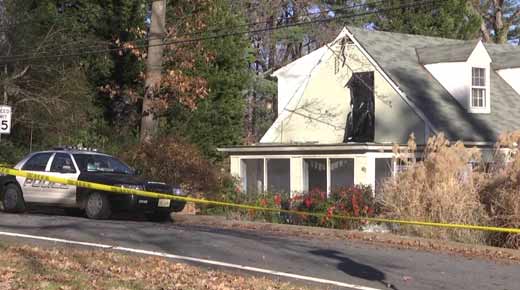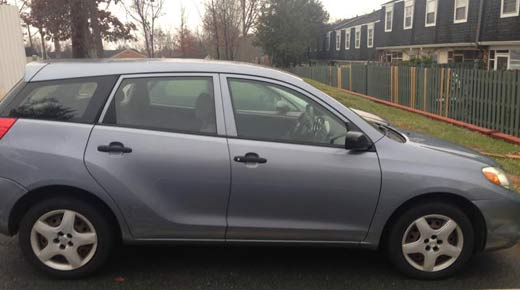 Robin Aldridge's Toyota Matrix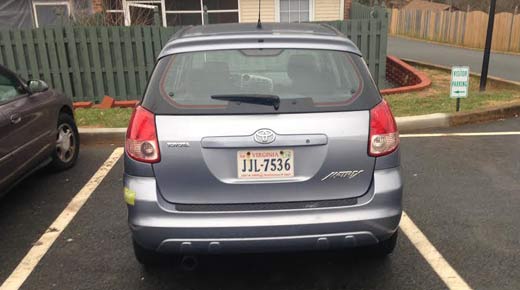 Robin Aldridge's Toyota Matrix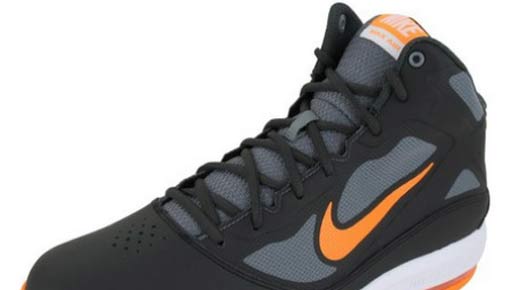 Stock photo of shoe police believe the suspect from the Rugby Ave. fire was wearing
CHARLOTTESVILLE, Va. (WVIR) -
The Charlottesville Police Department is now treating the death of an Albemarle County teacher and her daughter as a homicide. Both women were found dead following a house fire along Rugby Avenue on Friday, Dec. 5.
Police released a statement Sunday, saying they believe the house fire was set intentionally and that they are looking for whoever started it.
Although a full autopsy has not yet been completed, investigators say there is reason to believe 58-year-old Robin Christine Aldridge and 17-year-old Mani Viktoria Aldridge suffered from blunt force trauma.
Police say Aldridge's car, a light blue 2003 Toyota Matrix, was stolen the night of the fire. The car was discovered in the parking lot of the Barracks West Apartment complex on Saturday, Dec. 6, and has since been taken by authorities to be searched. Investigators also took a dumpster from the apartment complex, which police say may contain evidence.
Officials have released a picture of Aldridge's vehicle, along with a picture of the type of shoes they believe the suspect was wearing that night. Investigators are asking anyone who may have seen this car or the person driving it Friday night into early Saturday morning to call the Charlottesville Police Department at 434-970-3280.
Currently, police do not have a description for that suspect.
Police may hold a press conference Monday, Dec. 8, to release further information about the investigation.
Robin was a teacher at Hollymead Elementary in Albemarle County, and Mani was a junior at Charlottesville High School.
There is no word yet if a public vigil will be organized in their memory, but a letter from the principal of CHS has been sent out notifying students, parents, and faculty of the loss of Mani and Robin.
Charlottesville Police Department Press Release:
On Friday December 5th around midnight, the Charlottesville Police Department responded to a house fire at 1627 Rugby Ave. Two bodies were found in the residence and although an autopsy has not been completed, it appears that both victims suffered severe blunt force trauma.
The victims have been identified as 58-year-old Robin Christine Aldridge and her daughter, 17-year-old Mani Viktoria Aldridge, both of whom lived at that residence.
The fire appears to have been purposely set and then Robin's vehicle was stolen from the residence. The vehicle, a light blue 2003 Toyota Matrix, was recovered in the Barracks West apartment complex on Saturday.
Last night Charlottesville Police seized a dumpster from the Barracks West apartment complex and are currently searching it for evidence. If anyone saw a person with bloody clothing in the area of Barracks Road, Georgetown Road or the Barracks West apartment complex, or saw someone driving or parking this vehicle, please call the Charlottesville Police Department at (434) 970-3280.
The time period we are interested in is most likely between 6pm and midnight, Friday night.
Attached are photos of Robin's vehicle where it was recovered and also a stock photo of the shoes we believe the suspect was wearing.
The police department will not be conducting any interviews today but there is the possibility of a press conference being conducted tomorrow, depending on the direction the investigation takes today.
Statement from Charlottesville High School principal Jill Dahl and Superintendent Rosa S. Atkins:
With heavy hearts, we are writing to confirm that on Friday night, there was a fire in the home of Mani Viktoria Aldridge, an eleventh-grader at Charlottesville High School, and her mother, Robin Aldridge, a teacher at Hollymead Elementary School in Albemarle County. Two were found dead in the fire, and we believe that these two were the Aldridges. This is a tremendous loss for our community as a whole and for our school divisions in particular.
Please speak with your students this weekend. You can answer questions, get a sense of their own reactions, and encourage them to remember family and friends of the Aldridges, as well as others who are touched by this tragedy. As students return to school on Monday, we will calmly and factually relay this information to them, especially those who had classes with Mani at CHS or CATEC. Counselors will be available to speak with any students who have questions or need to talk.
If your family would like to send a card, a photo, or another expression of sympathy, please mail or deliver it to Charlottesville High School at the following address:
Family of the Aldridges
Charlottesville High School
1400 Melbourne Road
Charlottesville, VA 22901
We will remember Mani for her kindness, friendliness, and care for others. We also admire her curiosity about the world, her creativity as shown in classes such as culinary arts and theater, and her perseverance in facing challenges. Despite our grief, we are confident that the strong communities at CHS and CATEC will support one another now and in the months to come.
If you have any questions, feel free to be in touch with Jill Dahl or another school representative.