Charlottesville Police Investigate Fatal Fire on Rugby Avenue
Posted:
Updated: Dec 06, 2014 05:55 PM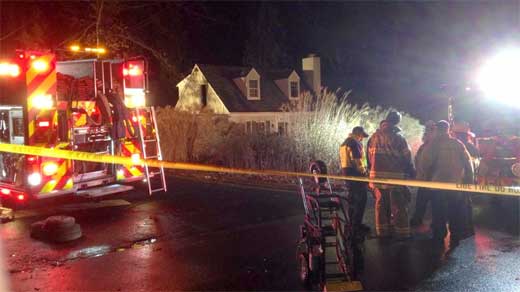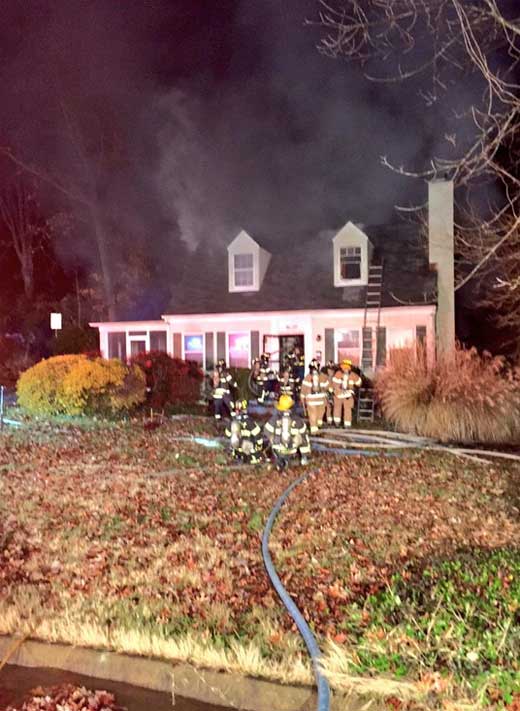 Photo courtesy of the Charlottesville Fire Department - @CvilleFireDept
CHARLOTTESVILLE, Va. (WVIR) -
Two people are dead after a fire overnight in Charlottesville. Fire crews got the call for a fire in the 1600 block of Rugby Avenue around 11:45 Friday night.Crews arrived within three minutes of getting the call, but by the time they got there the floor had already started to collapse into the basement.

"Upon arrival our fire crews faced heavy fire and smoke in the basement, as well as on the first floor. They found that the first floor had already started to collapse into the basement at that point, which means the fire had already been burning for some time, we don't know exactly how long," Charlottesville Fire Chief Charles Werner stated.

Neighbors say they're shocked and saddened by the fire and the deaths. They say a school teacher and her teenage daughter lived in the house, but they originally thought no one was home.

"I looked to see if there were cars in the driveway and there weren't so I thought everyone was safe and sound and that somehow some ember in the fireplace might have sparked something," said one neighbor, Cheryl Duke.

After launching an investigation, police found the two people dead in the house. "Some time after doing the search we ended up finding that we have two civilian fire fatalities, we don't have identification yet, we are still in the process of the investigation," Werner said.

Police say the cause of the fire is under investigation. Currently they aren't sure what started the fire and are treating the cause as suspicious for now. Police say while they don't know the cause of the fire, it's likely it started in the basement.

The medical examiners' office is investigating what caused the death of the two people inside the home.
Charlottesville Fire Department Press Release:
The Charlottesville Police Department is investigating a house fire with two fatalities that occurred overnight. At this time the origin of the fire is unknown and it is being treated as suspicious until that can be determined.
The manner of death is also unknown pending reports from the medical examiner's office.
Nothing further will be released at this time as we are still early into this investigation.