Friend of Victim Speaks Out on Social Pressures
Posted:
Updated: Nov 21, 2014 05:02 PM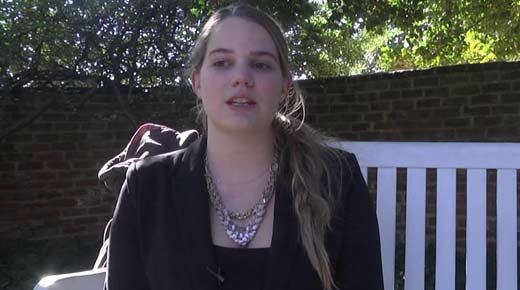 Sara Surface
CHARLOTTESVILLE, Va. (WVIR) -
One of the focuses in the
Rolling Stone magazine article on allegations of rape at the University of Virginia is the social pressures victims face.
Sara Surface, a friend of the victim named in the original article, says that pressure can often lead victims to suffer in silence.
She still stands behind UVA Dean of Students Nicole Eramo and the administration, but knows that more can be done; not only in terms of sexual misconduct policy changes, but also peer-to-peer.
Surface says students have the power to start change today. Her tips for supporting survivors include never doubting or blaming the victim, comment on their clothing choice, or telling them they were too drunk.
Surface says Jackie wants everyone to know that she is extremely thankful for all the support she's been receiving since she shared her harrowing story.
"I think it's important to remember that Jackie is still a member of our community, and that we as individuals have the power and initiative to create change and move it forward."
The Rolling Stone article has sparked a lot of emotion, but Jackie and her close friends hope that more than anything it'll spark positive change and help survivors finally get the support they deserve.