Sexual Assault Resource Groups Respond to Rolling Stone Article
Posted:
Updated: Dec 04, 2014 08:56 PM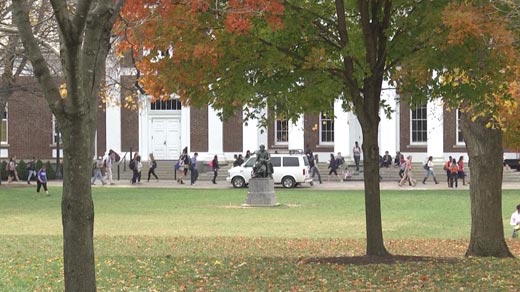 CHARLOTTESVILLE, Va. (WVIR) -
The UVA organization One Less feels the Rolling Stone Article published Wednesday represented them unfairly. The article, titled "A Rape on Campus: A Brutal Assault and Struggle for Justice at UVA", details stories - as told by female students - of being raped at fraternities and then struggling to deal with both the personal and cultural impact at the university.
One Less is a support group for victims of sexual assault. The Sexual Assault Resource Agency (SARA) in Charlottesville says the support provided by One Less is often the best avenue to help survivors.
One Less President Ashley Brown commends the women who "bravely" shared their stories in the article, but felt the organization and the head of the Sexual Misconduct Board, Dean Nicole Eramo, were unfairly depicted as being passive. She says they help survivors to find the best decision for them without forcing anything on them, and that doesn't always involve reporting the incident.
"The only time that we feel you need to call the police first and foremost is if someone's in immediate danger, or is in immediate danger meaning like they might have access to their dorm or to their apartment. That is the only time in which we suggest immediate police action, but again, it all does come back to what that person decides to do," said Brown.
Brown says in light of the article, One Less will be focusing more on outreach and bystander prevention training going forward.
SARA Director Rebecca Weybright says they see many UVA students, and that each case is different because they let the victim decide how to deal with it, and she says sometimes reporting the assault isn't the easiest option.
"The conviction level on perpetrators is incredibly low, so it means somebody might go through the whole criminal justice process and there might not be a conviction. They might put themselves through having to testify and all those kinds of things and there might not be a conviction and that's really tough, and not everybody is willing to take that choice," said Weybright.
Weybright says her agency takes the approach of supporting victims and making sure they know all of the options available, from seeking support to a full criminal investigation.