Friends of Rape Victim Comment on Rolling Stone Article
Posted:
Updated: Nov 20, 2014 04:45 PM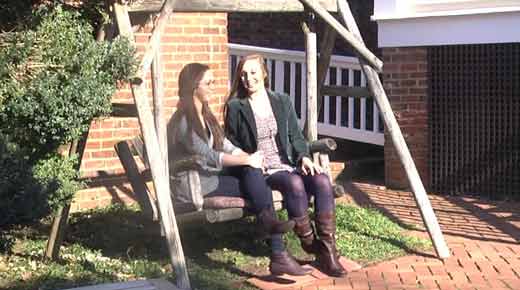 CHARLOTTESVILLE, Va. (WVIR) -
The Rolling Stone magazine article "A Rape on Campus: A Brutal Assault and Struggle for Justice at UVA" featured the story of an alleged gang rape of a woman named Jackie. Her harrowing story is inspiring two close friends to share their hopes and complaints about the article.
Jackie's friends, also victims of sexual assault, say every gruesome detail of her gang rape in the article is true. They see Jackie's story as an opportunity to get people talking, change rape culture, and bring justice across the country.
Annie Forest was a victim of rape off-Grounds shortly after arriving at the University of Virginia.
"How many people does it take to be hurt, assaulted, raped before these people are removed from our community of trust," asked Forest.
According to the Rolling Stone article, 183 students have been expelled for lying, cheating, and stealing at UVA, but no rapists have ever been kicked out.
"It is my hope that someday the system will allow for justice to be served on perpetrators and for them to have punishments that fit their crimes," Forest said. "I hope for justice for Jackie and for myself, and sometimes it's really hard to get justice."
Alex Pinkleton, one of Jackie's best friends who is quoted in the article, says she was upset with how the article depicts UVA Dean of Students Nicole Eramo, the woman who counseled Jackie after her gang rape.
"Her portrayal of Dean Eramo is a lot different than how the student body actually feels about Dean Eramo," said Pinkleton. "For the student body, Dean Eramo is the go-to person who will do everything in her power to support the survivor."
Pinkleton thinks some of her own quotes were also misinterpreted, saying "I would clarify that I did not mean anyone is intentionally covering up rapes here."
She hopes Jackie's bravery will bring comfort and inspire more victims to come forward.
"I see this article as a tremendous opportunity as far as healing goes for my friend who can finally feel as though her voice has been heard."
Jackie's friends say they spent a lot of time talking with the reporter and they're also disappointed that she "downplayed and overlooked the activism in place."