UVA Women's Center Reacts to Rolling Stone Article
Posted:
Updated: Dec 04, 2014 03:50 PM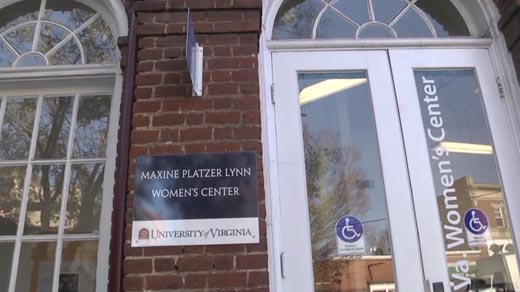 UVA Women's Center
CHARLOTTESVILLE, Va. (WVIR) -
People at the Maxine Platzer Lynn Women's Center at the University of Virginia say they're disappointed with the stories described in the Rolling Stone article published Wednesday, but they hope its opens people's eyes. The article titled "A Rape on Campus: A Brutal Assault and Struggle for Justice at UVA," the article focuses on what it calls "a culture of rape" and several women who share disturbing stories about what they say happened to them.

The center works with many university organizations, including the Greek community, to raise awareness about sexual assaults on grounds.

The director of the gender violence and social justice program Claire Kaplan says the article describes a harsh reality, but that it is important to remember there is always two sides to a story.

"I think that you have to take any story, anything that is written or said with a grain of salt, because no matter what a journalist or any other person tries to do, they do bring themselves to that story and to that moment," said Kaplan.

Kaplan adds the Women's Center will continue to be a confidential outlet for both UVA personnel and students who feel like they need a resource.