Search for Hannah Graham Focuses on Area in Albemarle
Posted:
Updated: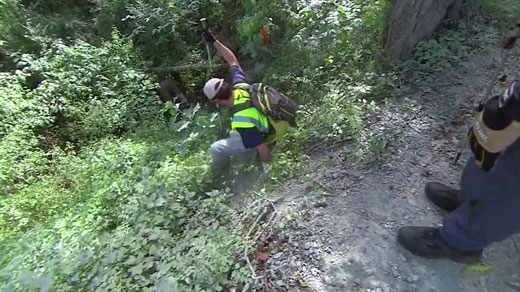 ALBEMARLE COUNTY, Va. (WVIR) -
Search teams looking for Hannah Graham are focusing on areas in Albemarle County where they say Jesse Matthew has connections.
Police are searching Route 20 north of Charlottesville Tuesday. They say Matthew has family and friends in that area and detailed knowledge of the terrain.
Thirty-five people and two dogs are combing private property, some on foot and others in all-terrain vehicles. Search leader Mark Eggeman says much of the search is to be a process of elimination. Teams have covered more than 175 acres in Albemarle County alone.
"We are still working the central corridor in Albemarle County but now we are doing a lot of things going in between the north-south routes and we are getting into a lot of private property - farms and things like that," Eggeman said.
Many tips have come in from property owners who have noticed something different like a gate unlocked.
Eggeman says he is still optimistic that Graham will be found. He also says as long as tips continue to come in the search will go forward.