UVA President Releases Statement on Hannah Graham Case
Posted:
Updated: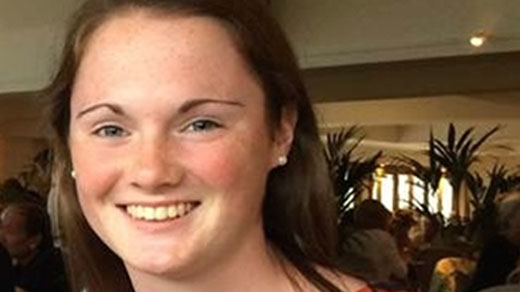 Hannah Graham
CHARLOTTESVILLE, Va. (WVIR) -
Tuesday afternoon, University of Virginia President Teresa Sullivan issued a statement about the Hannah Graham case, thanking search volunteers and calling for more tips. The statement also addresses about how UVA is working to keep its students safe.
In the statement, Sullivan says UVA police have increased patrols and expanded hours of operations and the number of vans for its SafeRide program.
Sullivan says in the statement "these steps are a beginning, and we will continue to gather information and examine how we can make our university community as safe as possible."
Read the full statement below.
To the University Community:
For more than a week, we have hoped and prayed for Hannah Graham and her family. Her safe return remains our highest priority, and I continue to urge you to share with police any information that might be related to the case by calling the dedicated tip line at 434-295-3851.
As the investigation has progressed, I have heard from students, parents, employees, community members, and others who have offered their thoughts and expertise. Many have also given generously of their time through volunteer efforts. I am very grateful for this outpouring of support.
We also have heard comments related to safety and security, and I write today to acknowledge those concerns and continue to address them.
We have taken several specific steps to enhance security and to increase resources available to the University community. Along with local law enforcement, our University Police Department has increased patrols and the presence of officers. The University has expanded the number of vans operated through our SafeRide program. This fall, we introduced a new program called "TipSoft" that students can use to submit crime tips anonymously. Information about TipSoft and other resources can be found at the University Police site. We encourage all members of the University community to download this free app.
Last Friday, Student Council President Jalen Ross sent a message to students that focused on safety issues and resources. Vice President and Chief Student Affairs Officer Patricia Lampkin echoed many of the same points in a message to parents. Both of these safety-related communications, and all of the University's messages, can be found at this site.
These steps are a beginning, and we will continue to gather information and examine how we can make our University community as safe as possible.
All of us have important roles to play in this ongoing effort. Learning about the resources that are available to you can help you avoid putting yourself at risk. Look out for one another, and call 911 if you need help or suspect a problem. Let's help each other stay safe, as we continue our search for Hannah Graham.
Teresa A. Sullivan