Search and Rescue Teams Continue Search for Hannah Graham
Posted:
Updated: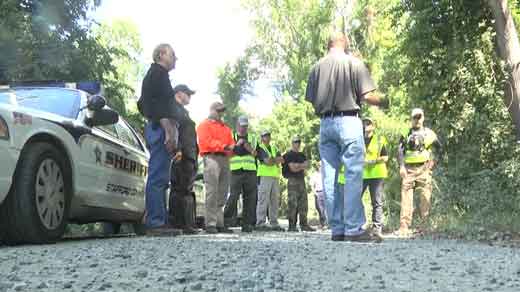 Search and rescue teams picked up where this weekend's massive community search for missing University of Virginia student Hannah Graham left off. The focus of Monday's effort is on small unsearched areas in Charlottesville as well as any leads in the investigation.
Volunteers from the community searched areas in Charlottesville Saturday and Sunday. The community effort covered about 85 percent of Charlottesville. Monday elite search and rescue teams plowed into the remaining 15 percent.
We traveled along with Virginia Department of Emergency Management's Mark Eggeman on the search as he briefed the teams and then lead them to Stribling Avenue Extended in Charlottesville. Two canine units search the heavily wooded area while three elite search and rescue teams also waded through the thicket.
"This is the type of area, because it is so dense, we would prefer to do with our trained SAR (search and rescue) teams," he said.
The search was scaled back on Monday, the ninth day of the search, but not because it is winding down. "With a smaller unit like that we can move faster we can be more responsive," Eggeman explained.
Eggeman says the search cannot be narrowed until investigative leads prove otherwise. "We have to consider all scenarios because one of them eventually has to be proven," he stated. "It goes back to what may come out of the investigation. It goes back to 'have we covered everything that we think we searched?'"
Eggeman says the search for Hannah is very similar to searches for other missing women in central Virginia, including Alexis Murphy. There are highways and thick wooded areas to cover and the search has to be adjusted to those areas, as well as changes in the investigation.