Security Camera Issue Resurfaces in Search for Hannah Graham
Posted:
Updated: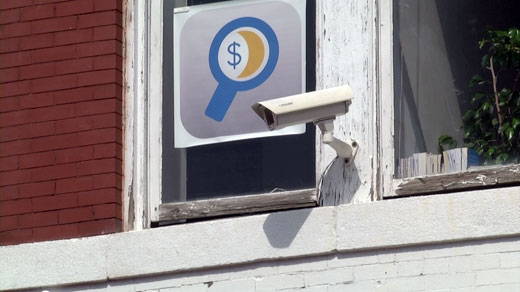 Video footage of Hannah Graham caught on some store cameras along Charlottesville's downtown mall is thrusting an old argument back into the spotlight.
Graham, 18, was reported missing on Sunday when friends and family realized they hadn't seen or heard from her since late Friday/early Saturday morning.
The case is raising questions about whether the mall has enough security cameras.
Charlottesville City Council doesn't know how many cameras are on the downtown mall. Seven years ago it struck down a proposal that would have installed multiple public cameras. Many people said it would be an invasion of privacy and a waste of money but now some wonder whether that was the right choice.
At a press conference Wednesday about Graham's disappearance, Charlottesville Police Chief Tim Longo said, "How long have I been saying that video surveillance is huge in retrospect of investigations? Thank God for the merchants."
In 2007, City Council voted not to install public cameras on the downtown mall, deciding instead to rely on cameras put up by private businesses like Tuel Jewelers, which caught Graham on a security camera early Saturday morning.
But city councilors are not planning a massive policy switch on the heels of this search. "Today it feels like it would've been a better decision to have them. Other times I think other voices have come to the fore," said City Councilor Kristin Szakos.
Those voices expressed concern about things like privacy invasion. But others say, so be it. "We need to sacrifice a certain level of privacy in order to achieve a higher security," said Fintan Horan, who lives in Charlottesville.
If City Council does decide to explore adding new cameras, the problem they'll face is where to put them. But when it comes to actually supporting new cameras, should it come to a vote, Vice Mayor Dede Smith says, "I welcome the conversation but we really need answers to some of the really fundamental questions."
The head of the Downtown Business Association of Charlottesville says he plans to meet with his board of directors next week. If they sign off, they may bring a new proposal to add public cameras before council in the near future.